BusinessLodge says 'Thank You' to supporters of the Super Josh Charity!
The past 12 months have been tough for most people, businesses, organisations and especially charities who have seen their charitable giving plummet! At the end of 2020 BusinessLodge asked their clients to give their support to the amazing Joshua Wilson Brain Tumour Charity (Super Josh). In addition a banner was printed carrying a positive message outside the BusinessLodge building and for a donation they added one positive word about 2020 from every client along with their company logo.
BusinessLodge would like to say a huge thank you to everyone who participated, thanks to their combined efforts a magnificent £400 was raised for Super Josh!
The Joshua Wilson Brain Tumour Charity is 'helping children and their families who have brain tumours and post-surgery disabilities and others along Josh's journey'.
Please, help if you can.
The Just Giving page is still open for anyone who wishes to donate in support of this excellent local charity that is dedicated to helping people in the greatest need.
BusinessLodge is at the heart of Bury in every sense, the community, and the businesses that occupy this exceptional business hub. Bringing companies under one roof in the modern highly cost-effective environment creates an atmosphere of energy, focus and drive that benefits all occupants large and small. As is shown by the support for the Super Josh Charity community spirit is a vital part of the BusinessLodge and is alive and well.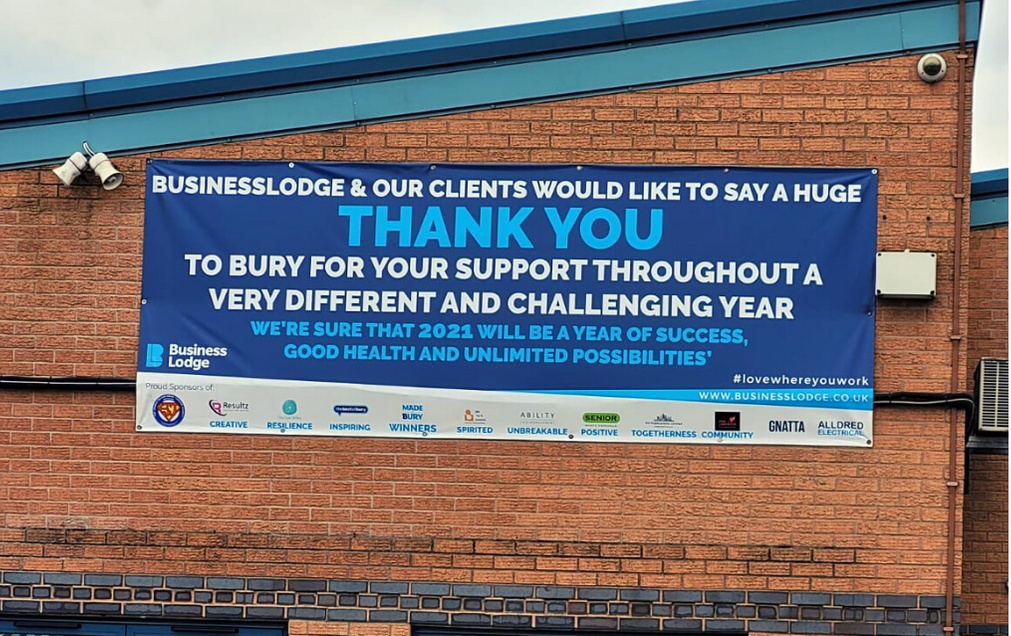 Having had a tough trading year most of us are back in full swing, or getting up to speed, with a very upbeat view of the future. BusinessLodge is doing its best to support local businesses by providing top quality business facilities to enable the smallest companies to flourish alongside the many larger firms that occupy the centre building confidence and networking opportunities along the way.
What could BusinessLodge do for your business?
Fully services business offices, excellent communications, excellent affordable packages for SME's, superb car parking and easy access to motorway links to the rest of the Country.
Conference and meeting/training rooms,
Virtual Offices,
Call answering service and call forwarding,
And a great deal more!
Make your business a success now that lockdown is coming to an end by moving it into BusinessLodge, join the community and make the very best of 2021!
To make your donation to the Super Josh Charity or join the BusinessLodge community today click here 
or go direct to their Just Giving page