BusinessLodge Bury is Home to many Leading Local Companies large and small.
Not only is BusinessLodge a great place to work, it's also the home of Made in Bury and thebestofbury and many of their members.
Businesslodge Bury and Made in Bury collaboratively host the Made in Bury Brunch club, celebrating women in Business and ensuring their connections are strong and kept local!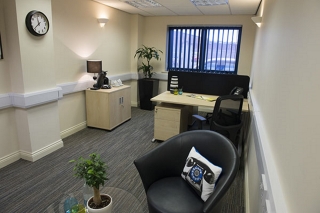 Businesses enjoying the excellent facilities include the following members:
Square Peg who use a Virtual Office and is a supplier,
Pink Labrador, have an Office and is a supplier,
Carlo Picasso Decorators has a Virtual Office,
Senior Waste Removal has an Office and is a supplier,
Bury Financial Advisors has an Office,
Super Josh Charity has a Virtual Office,
Bolton Tax Accountants has a Virtual Office.
The team at Businesslodge love to use local recommended businesses within thebestofbury business community such as:
Nettl of Bury
Mike Manning Consultancy Training
The Phenomenal Group
GJ Plastics
Copy Print Services
We Move Anything
Authorized Access
Horsfield & Smith Chartered Accountants
Woodcocks Haworth & Nuttall
The Stables Country Club
Little Haven at Home has worked with the team offering massages to their clients and has used the meeting room facilities.
BusinessLodge is Bury's premier business hub bringing together many organisations under one roof where they can work independently, interact, operate in a relaxed yet focused atmosphere and enjoy state-of-the-art communications (plus amenities that make going to work a pleasure) combined with the ability to grow ones operating space along with the business!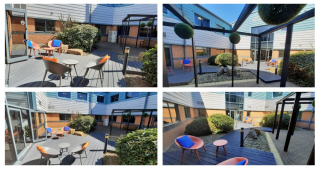 There are many examples of firms that have shared the BusinessLodge work space and have grown with it to their present size and status. Being able to work with a Virtual Office, or occupy a desk, use a dedicated unit etc allows for the smallest SME or sole trader to build their business in a 'big company' facility commensurate with their ambition and portraying a professional 'big business' image.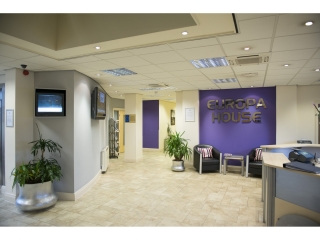 BusinessLodge Bury services include:
Fully furnished and equipped office spaces of various sizes,
Conference and Meeting rooms from as little as £10 per hour,
Virtual Offices,
Business Address and Call Answering Service,
Call Forwarding
And a good deal more!
Would you like to run your business in a place where people love to work?
Contact BusinessLodge today and make great move!