BusinessLodge Bury is 'Better Cleaned' for your safety!
BusinessLodge, our outstanding business centre, is open for business and to ensure the safety of everyone working there or visiting it has been super-cleansed by Betterclean Microbial Services using their 90day Microbial Protection Treatment!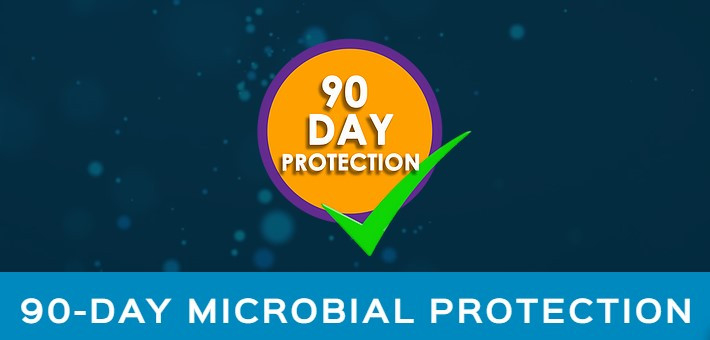 As the Covid19 restrictions continue to be eased, the BusinessLodge team and occupants are returning to 'normality' albeit with due attention to pro-active care to minimise any chances of any transmission of the virus. BusinessLodge has been busy for some time and we anticipate a steady return of business people to the state-of-the-art facilities and the building of new opportunities and business success. Working from home is fine as a temporary measure but working in the business-like atmosphere of a busy office amongst like-minded people and colleagues is stimulating in a business context and of course there is a rich social connection amongst the occupants and management.
As part of the ongoing process the BusinessLodge team will reopen the onsite Gym from Monday 12th April with a booking system in place to limit usage to a safe level. News of the cafeteria reopening is awaited and depends on the continued reduction in risk and the Governments roadmap staying on track.
BusinessLodge Bury is located very close to the Town Centre, literally minutes away, and offers business space in four unique buildings with high specification contemporary serviced offices, close to the M66/M60 motorway systems, has plenty of parking and is perfect for SME's and growing businesses because you can expand your space as your business grows.
BusinessLodge Bury is perfect for fledgling businesses and businesses working to re-establish themselves following the lockdown.
BusinessLodge offers very flexible terms and immediate availability plus:
Fully furnished instantly available spaces, 50,000 square feet of air-conditioned work space, available for large, medium and small firms,
'Better Cleaned' for safer working!
Key Partners with University of Bolton providing opportunities for young people,
Flexible lease arrangements,
Excellent location,
Excellent customer service with daily manned reception offering call answering and support,
Top quality conference and meetings facilities,
Modern break-out spaces,
Cutting edge communications through high tech telephony and data connectivity,
24/7 access, security and CCTV,
Exceptional growing space for expanding teams,
Onsite Gym and Cafeteria.
Virtual Office and Collaborative Working.
Looking for a perfect location for your business post lockdown?
Contact BusinessLodge today by clicking here and make 2021 a success story!