Business Lodge Bury Sponsored the North West Premier Business Fair last month, did you see them there?
12th April 2022
... Comments
---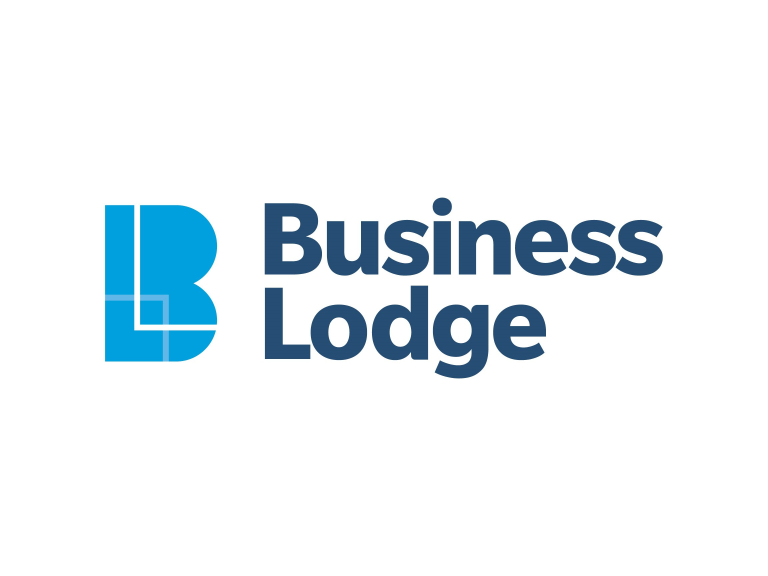 Business Lodge Bury is the place where people love to work and typifies the thriving culture of this business generating and nurturing organisation. 
Accordingly two rising stars in the Business Lodge organisation have been recognised for their hard work and promoted into Operational Sales. Esther and Polly are to be congratulated, well done both of you!
Business Lodge is a dedicated supporter of inclusivity in society and is an active supporter of Bury Pride who they are pleased to sponsor.
The Business Lodge ethos extends into a culture of community spirit and generous activity in support of local good causes. Bury Hospice is celebrating 30 years of service to the community providing professional and empathetic care for those in need of their help.
In collaboration with the Made in Bury Brunch Club, Business Lodge collections have raised £1650 to date and the Business Lodge team are running an Easter Egg Hunt in support of the Hospice, so join in the fun! The Business Lodge community is always working to come up with exciting and fun ideas to raise funds for needy causes, if you have a bright idea for a fund-raiser pass it on, get involved and join in the fun.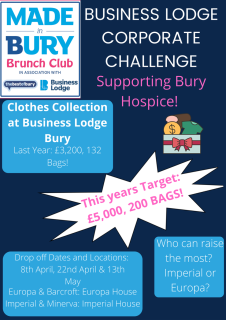 Business Lodge are collecting bags of clothing, shoes and bags for Bury Hospice, each bag is worth £25 and the money will go to supporting the collective total raised as the Brunch Club Corporate Challenge. Bags may be dropped off at the Business Lodge Bury premises at Imperial and Europa House on April 22nd and May 13th. The total is steadily growing, and the collective determination is to drive the total even higher! Please, get involved.
Bury Business Lodge is the dynamic heart of our business community where many people work hard and courtesy of the superb on-site amenities, the Gym, Olives Restaurant etc., and the social aspect, they can play hard too. Businesses large and small populate this work-hub that helps entrepreneurs to start at the most comfortable, and affordable level and grow the space and facilities that they need as their business grows, and the state-of-the-art premises and communications provision is the envy of many local SME's.
How would you like to grow your business in the place where people love to work?
Simple!
Contact Business Lodge Bury today for detailed information here!