Exciting Adult Course Opportunities at Bury College
Bury College is delighted to be offering a wide range of courses in a variety of sectors including Business and Accounting, English, Maths and Health and Care.
Specifically designed to provide adults with the opportunity to gain new skills, knowledge and experience, these new courses are available in a range of areas and at different levels.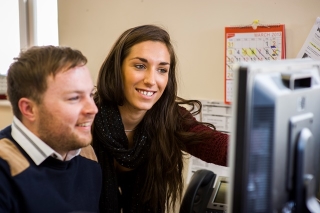 Many courses are free for eligible learners* meaning that more adults than ever can access training. Individuals will have the opportunity to study in a safe learning environment and receive personalised support from experienced and qualified tutors. There are opportunities for unemployed adults, as well as a wide range of fully funded Level 3 qualifications and a choice of online learning courses to allow you to study flexibly.
Courses available include:
•           Access
•           Apprenticeships
•           Business and Accounting
•           Catering and Hospitality
•           Childhood Studies
•           Computing and IT
•           English
•           Hair and Beauty
•           Health and Care
•           Maths
•           Online Distance Learning
•           Photography
•           Sport and Fitness
•           Teaching
•           University Courses
To apply or book a place on a Bury College adult course please call 0161 280 8200. To discover the full range of courses available please visit www.burycollege.ac.uk to view the Adult Course Guide.
*Terms and conditions apply - Some courses are FREE for eligible learners, this is shown in the course details of the Adult Course Guide. You may be eligible for a FREE course if you are:
• Unemployed and in receipt of an income-based benefit (for example JSA, ESA or Universal Credit)
• Employed and earning less than £18,135
• Studying for your first Level 2 qualification on an eligible legal entitlement course
• Aged 19-23 and studying for your first full Level 3 qualification on an eligible legal entitlement course
Make contact today! And get on track for 2021!
What are you waiting for?! click here and give them a call today!