Brownsons Design and Installation Create Outstanding Decking Structures and Landscaping to Transform Your Leisure Spaces!
Brownsons Design and Installation is a local family business here in the heart of Bury specialising in the construction of timber structures, decking that no one else can do using sustainably sourced timber or composite, plus superb landscaping!
Visitors and exhibitors attending the North West Premier Business Fair may have seen James representing Brownsons Design and Installation at The Stables Country Club a month or so ago.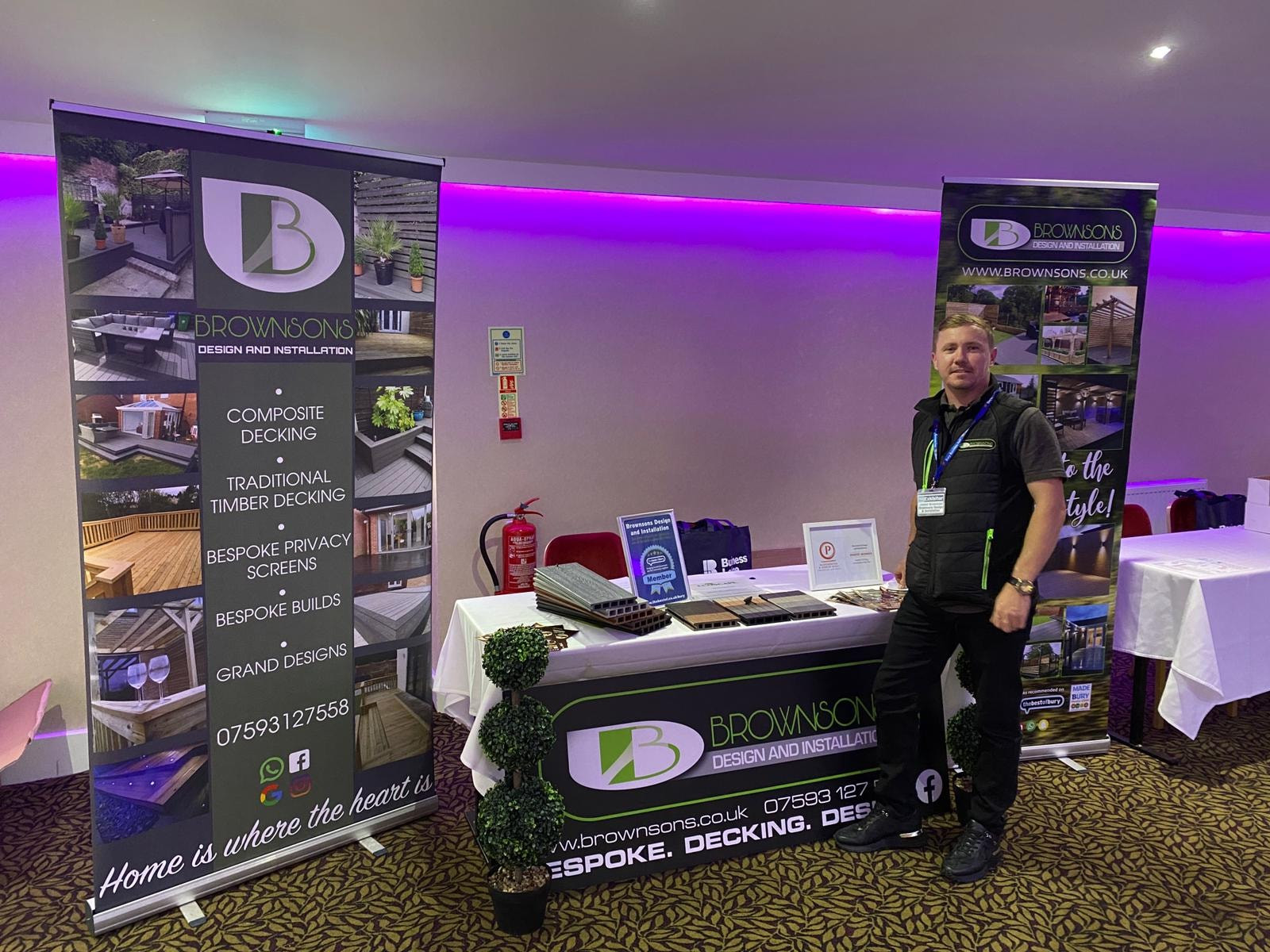 Brownsons take on some amazing challenges and create truly magnificent outcomes.
A recent example of James innovative approach to a challenge is as follows,
The Grand Design Project to transform a rugged ungardenable outdoor space into a fabulous garden that is full of excitement and an entertainers dream! Whereas a number of businesses baulked at the plan due to the scale and complexity of the project James of Brownsons Design and Installation saw huge potential and quickly became sold on the concept. With his customary enthusiasm and open mind James created a vision, agreed a budget upfront and he and his team achieved the splendid outcome that can be seen here where Brownsons are doing a light testing on a site of showing off their electrical skills, and here where you can see a progress update of their Grand design project in Prestwich.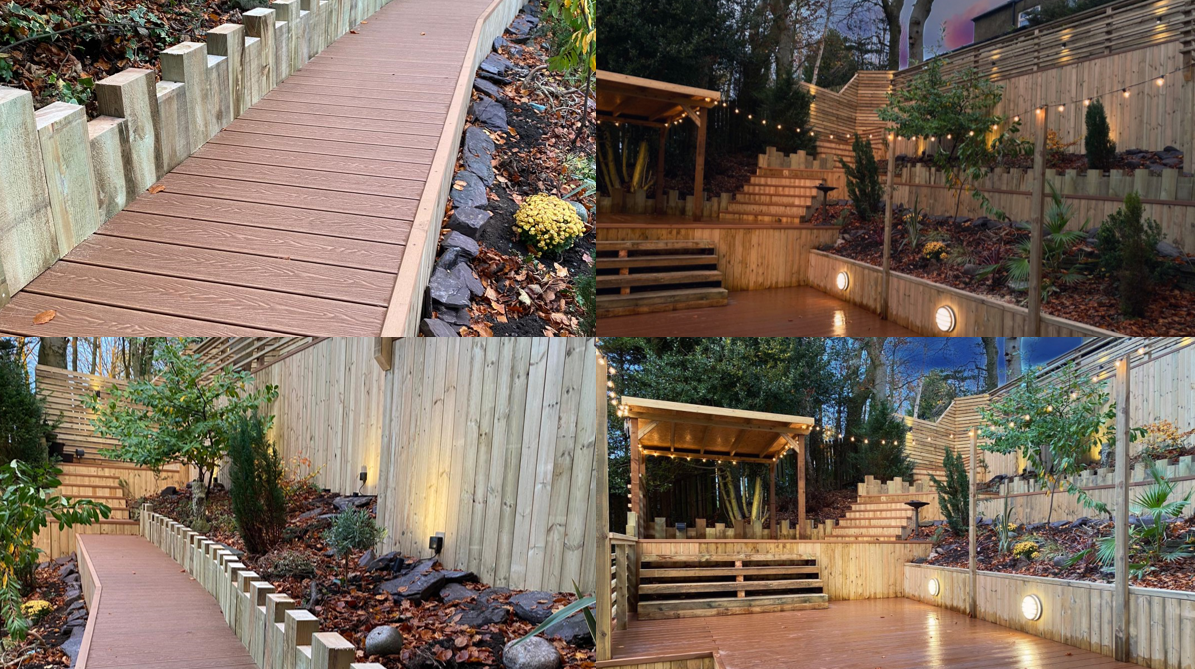 Employing some of the best craftsmen in the business Brownsons has created a sequence of decking, pergola, plus cooking and dining shelters with multilevel connecting walkways all superbly lit by probably the best electrician in the country! The project can be seen to be magnificent being based upon a large, tiered garden and the delivery of the concept is immaculate.
The customer Stephen G was so delighted with the outcome that he placed highly complementary feedback review commending James and team for their great work and exceptional customer service  saying," The end results are fantastic and better than we could have imagined at the start. We would highly recommend Brownsons for any decking project."
Brownsons Design and Installation is a bespoke Decking and Installations company based in Bury and creating superb results across Greater Manchester.
Now that Winter is approaching, with Christmas is only weeks away, this is a good time to work on the plans for your Decking or Landscaping ideas. Speak with Brownsons and ask their advice, they have vast experience and a great reputation. Plus, they have exciting money saving offers!
Brownsons Design and Installations are taking orders for 2022 now so don't delay!
Contact Brownsons Design and Installation today and get started!