Bolholt Country Park's Lake View Restaurant is open!
The newly redecorated Bolholt Country Park Lake View Restaurant is open to hotel residents and the public 7 days per week 5pm - 9pm! The Bolholt team can do tables for up to six people in accordance with the current guidelines and in future will be able to accept larger bookings.
The Bolholt Lake View Restaurant offers a variety of choices for diners with an A la carte menu that will have you spoilt for choice, plus their Table d'hote menu that is an absolute delight!  
The Lake View Restaurant boasts a lovely tranquil view of one of the lakes making it the perfect backdrop to casual, formal and romantic dining.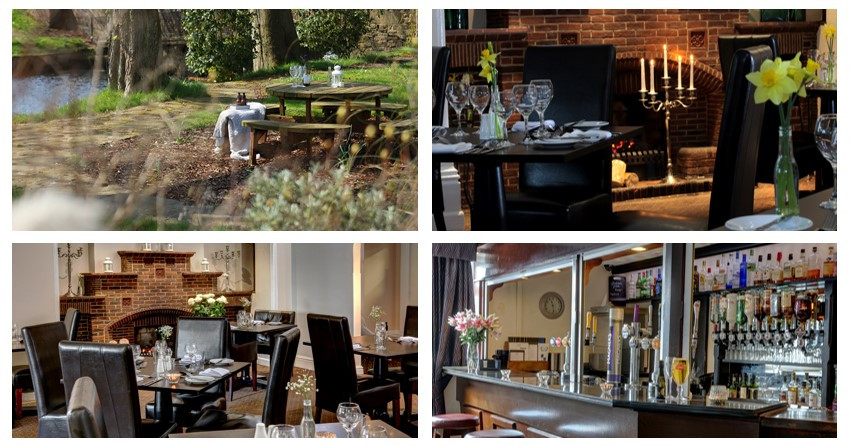 The A la carte menu includes a starter:
Wholesome Homemade soup of the day with lovely warm bread roll,
Garlic Ciabatta (plus cheese if desired) topped with basil oil and balsamic vinegar glaze.
Tandoori Chicken Kabab with red onion and cos tossed with mint yoghurt on a flatbread with mango chutney dip.
Chilli and cheddar Nacho's topped with chilli con carne, melted cheese, and a sour cream dip,
Grilled Rump Steak Skewers with red onion and peppers on a bed of sweet chilli mixed salad,
Southern Fried Chicken Strips, spicey goujons with cucumber sticks and BBQ sauce,
Castilian Prawns, pan-fried in a garlic chilli and butter sauce with toasted petite pain,
Melanzane Parmigiana, grilled aubergine, cherry tomatoes in a rich tomato and basil sauce, topped with melted buffalo-mozzarella, grated parmesan and garlic sticks.
A la carte mains:
Grilled Duck Breast served pink, on a bed of stir-fried egg noodles with a sweet plum and hoisin sauce,
12oz Ribeye Steak with a peppercorn sauce, grilled whole tomato, field mushrooms and beer-battered onion rings,
Pan fried Sea Bass and Kind Prawns,  with Mediterranean vegetables tossed through a spicy Asian fish and tomato sauce,
Chorizo and Chicken Linguine, grilled and tossed through a creamy garlic sauce and topped with a poached egg,
Indian Platter, Lamb kofta, Chicken pakora, Tandoori chicken skewers, meat samosa's, minted salad, mango chutney,
Grilled 10oz Gammon with egg, pineapple, grilled tomato, field-mushroom, beer-battered onion rings,
Slow Roasted Lamb Shank, creamy mashed potato, red onion and red current gravy,
Wild mushroom and spinach Risotto in a creamy tomato and basil sauce topped with a poached egg and grated parmesan and served with a choice of potatoes, salad or vegetables.
Should you still have room for a pudding there fabulous mouth-watering choices.
The Bolholt Lake View Restaurant is open and taking bookings, call now to avoid disappointment!
Click here