Berry Electrical Services UK Ltd carryout electrical work for homes and business premises!
Berry Electrical Services UK Ltd is a highly professional local family business providing top quality electrical work for domestic homes, business premises and all commercial/industrial premises.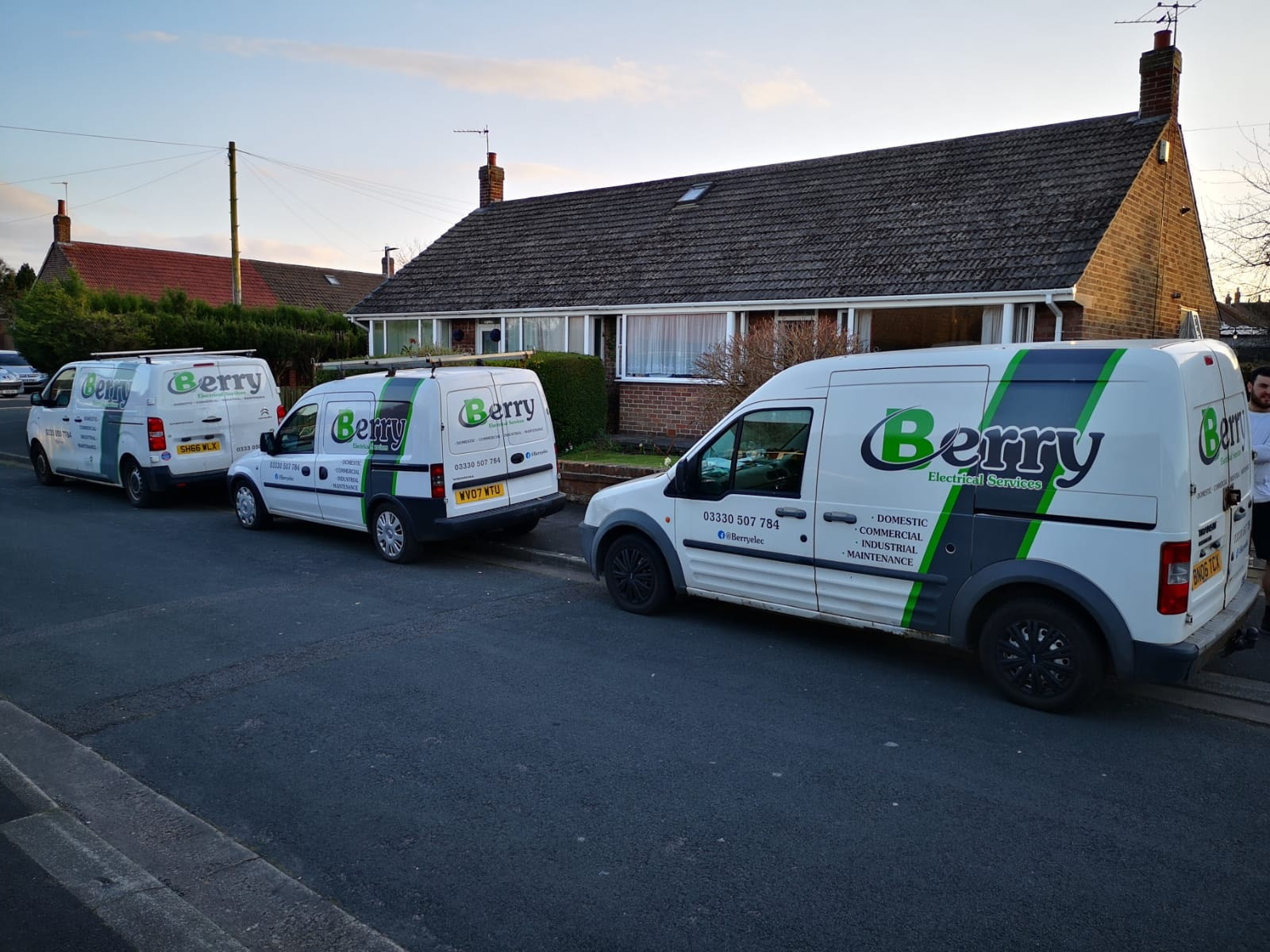 Berry Electrical Services hold a number of quality assurance qualifications and  registrations including NAPIT, City and Guilds, and the Stroma Competent Person Scheme demonstrating their commitment to the highest possible standards of technical and commercial integrity. With well over 18 years of hands-on experience and vast technical expertise Berry Electrical Services is a major provider of electrical engineering services across Bury and Greater Manchester.
The Berry Electrical Services team specialise in:
Electrical testing and inspection of fixed wiring,
PAT Testing, Portable Appliance Testing that is a legal necessity ensuring that companies must have their electrical appliances that have the potential to cause injury maintained and tested regularly as a matter of health and safety.
Fixed appliance testing,
Single and 3 phase electrical supply installations, EICR is an Electrical Installation Condition Report that is a legally required document produced following an assessment of an electrical installation within a property. An EICR check must be carried out by an experienced qualified person. Berry Electrical Services UK Ltd is EICR approved.
Third party inspections,
Fire Alarm installation and maintenance,
Emergency lighting installation and maintenance,
Security equipment and systems designed and installed for Voice, Data and CCTV protection, essential for all businesses now due to rising criminal activity,
Domestic, commercial and industrial vehicle charging. The trend toward the use of electrically powered vehicles for domestic and commercial use including fleet operations is growing rapidly and with it the requirement for charging points at the home-base and across the country. Berry Electrical Services install and maintain home-charging points and in any domestic, commercial or industrial setting.
Companies large and small, and of all types, are returning to 'normality' post lockdown following a tough year. Repairs, maintenance and servicing of electrical systems may well have been placed on-hold and as we reopen premises it would be easy to postpone dealing with these issues. However, delay is unwise as problems do not improve by being left unattended to and the cost could be a great deal more, especially in regards to electrical equipment that carries both legal and ethical responsibilities.
Be assured of safety and legal compliance by obtaining professional advice, guidance and totally safe and secure electrical work!
Contact Berry Electrical Services UK Ltd today by clicking here