Authorized Access of Bury urge everyone to enjoy a fun and safe Halloween!
Halloween is the eve of All Hallows Day and has become associated with ghouls and spooky goings on in the present day.
Happily, most people have made Halloween into a fun occasion for the youngsters, however, not everyone is looking for innocent fun!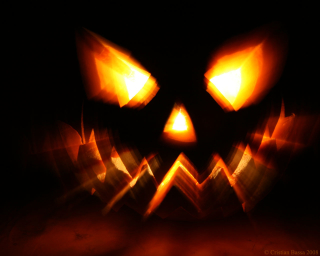 Authorized Access urge people to take precautions so as to keep Halloween safe. The crime rate tends to escalate at this time due to the darker evenings and people wearing fancy dress, masks etc.
Theft increases during this period as does vandalism along with theft from inside the homes and externally. People having fun wearing disguises allow the bad people to copy them making identification far harder, opportunists will always seek easy pickings and being in disguise is a perfect opportunity for them.
Authorized Access offer you five very sound tips to help defeat these unscrupulous people:
Set your security alarm - where homes/premises have an alarm system make sure it is working and turned on!
Trim back overgrown bushes -  to reduce hiding places, autumn is a good time to do it and clear away the cuttings.
Make it look as though someone is in your home -  by turning lights on etc, opportunists are less likely to risk entering an occupied home.
Think carefully before answering the door - this is especially important for older people and those who live alone. If you don't know who is knocking don't open the door!
Check up on family, friends and vulnerable people - to make sure they are OK.
People who don't have up-to-date locks fitted should take this opportunity to call Authorized Access and ask them to pop round and give them a quote to replace them, this will make your home more secure and keep you on the good side of your household insurance company!
By the way, Halloween should be a fun time, but we urge people to keep a close eye on their children, organise family events for them rather than letting them wander the streets tricking and treating as they could get into harm's way!
Authorized Access is a local company of Master Locksmiths who supply and fit many types of security products to domestic and commercial business property.
Be safe and secure this Halloween and throughout the darker months, call now for a free no obligation consultation!
https://www.thebestof.co.uk/local/bury/business-guide/feature/authorized-access-1560242558-8367/