An interview with Simon Holland owner of Jacob's Ladder.
6th September 2017
... Comments
---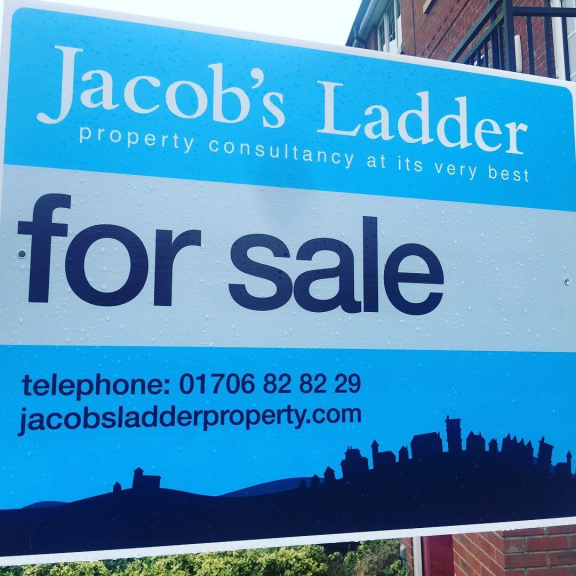 Recently I met up with Simon Holland owner of Jacob's Ladder to find out what's new and more about Simon and Jacob's Ladder .....
What's new with Jacob's Ladder?
Previously I have always concentrated on the lettings, but more and more people have been asking us if we could help them to sell their homes. With that in mind, Jacob's Ladder now offer a new sales process which has been specially designed to compete with online agents such as Purple Bricks. Affordable packages start from £495 if paying upfront, and £795 on completion. We offer a very personal service and we have excellent local knowledge of Bury, as I am a Bury lad born and bred.
Why did you set up Jacobs Ladder?
I love people and I gained excellent experience in customer services across several sectors including roles such as airline cabin crew for British Airways, a fireman for Greater Manchester Fire & Rescue Service and I also worked as a postman for Royal Mail and in banking with Bradford & Bingley. I developed a passion for property and realised it was time to fulfil my ambition to have my own business.
What makes you different from your competitors?
I go the extra mile, for example on move in day I arrive early to give the property a final check to make sure the clients moving in are completely happy. I like to also give my business cards to the neighbours, and advise them that if they have any concerns with the tenants to give me a call, all of which helps to ensure making for a happy and smooth process.
Where did the name Jacobs Ladder come from?
My son is called Jacob and I wanted to create a family business. It's also a much-loved great landmark in Ramsbottom (The picture of Simon is taken on the steps of Jacobs Ladder at Nuttall Park)
For more information on all services Jacob's Ladder offer call Simon on 07966 294449.  
Click here to go back to Jacob's Ladder feature.