Sussex Removals and Storage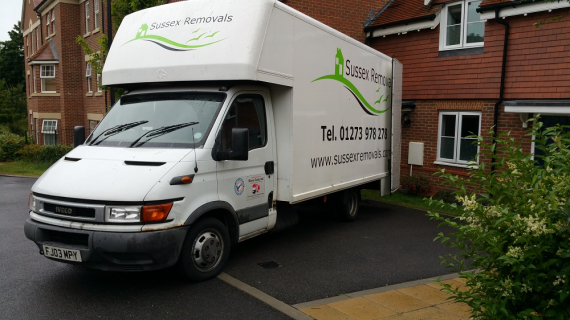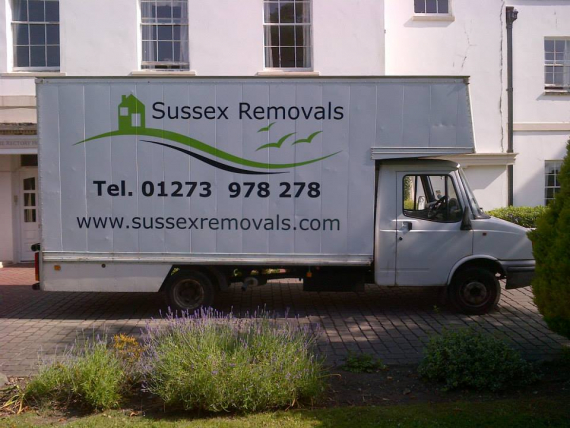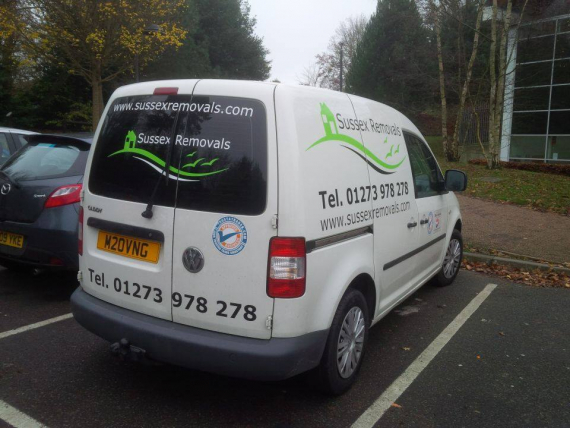 about us
Sussex Removals and Storage is an established removal company with 25 years' experience moving people to, from and within Sussex. We're flexible, reliable and friendly and we know the local area inside out. As one of the top-rated removal firms in Brighton, we'll give you an all-inclusive, guaranteed quote so there are no unexpected charges.
Sussex Removals & Storage
---
"the friendliest removal company in Sussex"
---
If you need to move – we can do it! Whether you're moving around the corner in Brighton or to another European country, we can help.
We're one of the leading Brighton removal companies and we offer all the removal services you need. We'll lend you packing materials, or pack for you and we can also sort out storage if you need it. We're fully insured and you don't need to worry about who you're letting into your house as all our staff are CRB checked. 
Moving office? We're expert at that too.  
If you would like a quote, or want to find out more, call us on 01273 978 278 or visit our website. 
Friendliest Removals in Brighton & Hove 
---
We know that moving house is stressful and emotional, and we believe that offering a personal touch can really help make the whole experience go more smoothly.   
Unlike some of the larger removal companies, we're more than a disembodied voice at the end of the phone. We pride ourselves on being the friendliest Brighton removals company there is.
We'll happily work flexible hours or weekends – anything to make your move easier. We even offer a 24hour helpline for emergencies and awkward moves. 
Our customers love us. We've had over 200 reviews on the Trustatrader website, with a fantastic overall rating of 4.93 out of 5.
So if you're looking for Brighton removal firm that offers something a bit different, give us a call on 01273 978 278 for a quote.  
Residential Removals
---
As specialists in removals in Brighton and Sussex, we can move anything from just a few possessions to an entire large house. We'll lend you boxes free of charge and help you dismantle and reassemble furniture if you need it.  We'll make sure your possessions are protected – for instance, we have furniture blankets and webbing to secure items in the van. We also use padded covers for sofas and bubble wrap.  
We consider each move individually and we'll use the most appropriate vehicle. This means you'll only pay for the size of van you need – we won't charge you for a huge lorry if your possessions will fit into a small van.  
We know that not everyone can move between 9 am and 5 pm on a weekday, so we offer a service seven days a week – and at awkward times of day too, if you need that.  So for any and all of our removals in Brighton, give us a call.
Commercial and Office Removals
---
We're one of the most established and reliable removal companies in Brighton and Hove, and we move whole offices and businesses as well as residential properties. We can move your business at the weekend or after hours, so you don't lose precious business hours. We're fully insured and we're members of respected trade bodies such as Trusted Trader, Move Assured and Reviews.co.uk as well as thebestof Brighton and Hove.
Packing Services
---
There's much more to a house move than simply loading everything into a lorry and whisking it off to your new home or office. Packing everything up – and unpacking at the other end – can take even longer. We offer a full range of removal services in Brighton and Sussex, and this includes packing services. 
Our professional packing team will pack according to your specific requirements. We have top quality packing material including strong boxes, bubble wrap, bubble blankets, wardrobe boxes and more
If you want to pack yourself, we'll provide you with a full range of boxes and materials – and we can offer you advice too. Just call 01273 978278 if you need advice.
Storage Services in Brighton & Hove
---
With 25 years' of experience of removals Brighton-wide and beyond, we know that some moves are more straightforward than others.  If you some or all of your possessions need to be put into storage for any length of time, we can sort this out for you. We can move items into storage, or out of storage too.  
Frequently Asked Removals Questions
---
There are a dozen of questions you might want to ask about your move and the services we provide. Give us a call on 01273 978278 or look at our website FAQ.
We're a Brighton removal company and pride ourselves on our friendly, helpful service. We'll be able to give you advice on cost, our working hours, how much notice we require, (ideally 7-10 days but we're used to working at short notice) and much more. Want to know how we'll keep your possessions safe and which areas we cover? Just get in touch with these or any other queries you have. 
Contact us

Brighton
The City of Brighton and Hove
United Kingdom

BN1

Email us now

Visit our website

find us here

follow us

This is a live stream from Twitter - not the voice of thebestof!