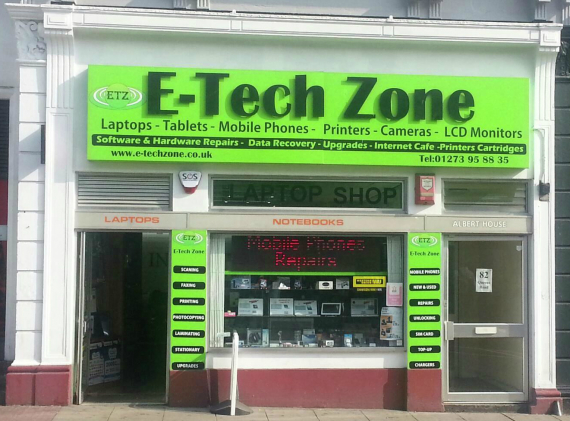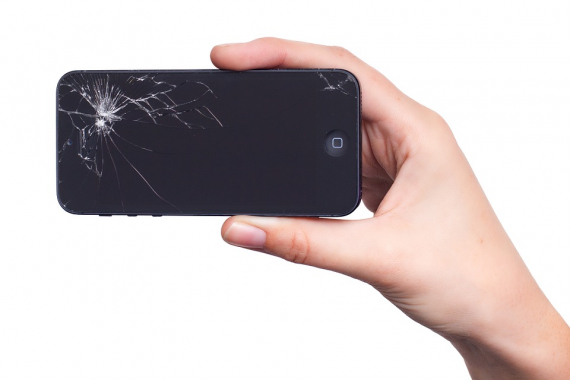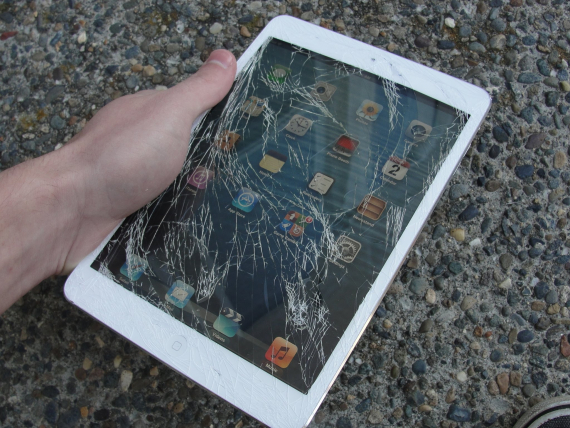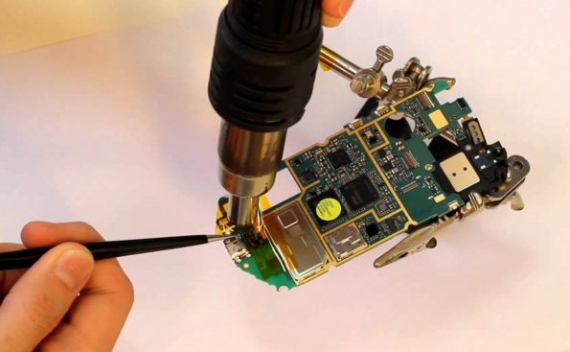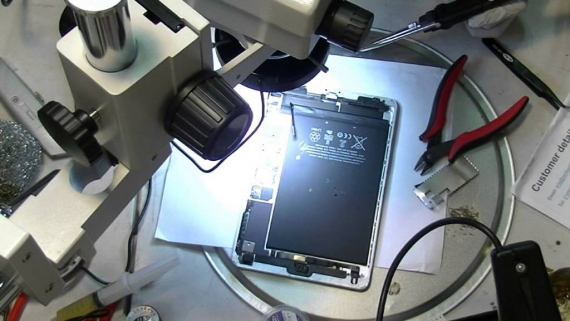 about us
Operating since 2008, and now with two shops in central Brighton, E-Tech Zone is a reliable and affordable business to turn to for sales, maintenance and repairs of mobile phones, tablets, PCs and laptops.
The guys at E-Tech Zone know their customers' mobile devices and computers are essential to their everyday life, so they focus on offering a super-fast repair service for every type of device, including iPhones, iPads, smartphones, Android tablets, laptops, Macs and PCs.
They also offer software and hardware support for individuals and businesses, covering those services we all need every now and then like data recovery, virus removal, operating system reinstallation, and wireless networking setup.
If you're in the market for a new device, E-Tech Zone have hundreds of mobile phones, tablets and laptops to choose from in-store, or they can spec one for you and order it to make sure you get exactly what you need.
"I dropped my iPad mini just as I came out of the train at Brighton station and the screen was smashed. Thankfully E-Tech Zone were right next to the station and they replaced my broken screen the same day!!! Excellent job, I'm very satisfied!!!" – jasonw80
Mobile Phone Repairs and Services
In this day and age your smartphone is a necessity, so when it gets damaged or broken you need to get it up and running as quickly as you can. E-Tech Zone offer a walk-in phone repair service and can often have your mobile phone working again before you've finished your shopping or lunch break!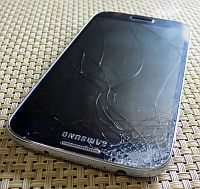 E-Tech have in-store repair labs with the latest bench equipment and diagnostic software, allowing them to quickly find and repair hidden faults, as well as the more obvious "I dropped it"-type problems.
E-Tech offers smartphone screen repair for a virtually all makes including iPhone, Samsung, BlackBerry, HTC and Sony. If your smartphone screen is cracked, isn't displaying things properly, or has stopped responding, they can fix it for a fraction of the price of a new phone.
Their other mobile phone repair services include:
LCD screen repairs

Liquid damage

Battery replacement

Touch screen repairs

On/Off button replacement

Home button replacement

Charging port replacement

Antenna replacement

Touch screen repairs

Microphone repairs

Signal repairs

Keypad repairs

Software faults

Phone unlocking

Security code resetting

…and much more!
So just bring your broken, dead or misbehaving phone into E-Tech Zone in Brighton for an instant repair quote and an almost-instant repair!
Mobile Phone Sales
If your mobile phone is terminally broken, uneconomical to repair, or you just fancy an upgrade, E-Tech Zone will have a phone for you. Amongst the hundreds of devices in their shops are new phones, refurbished phones, Android phones, iPhones, in fact phones of just about every shape, size and price.
Because E-Tech is a real bricks-and-mortar shop with actual helpful staff, you will be able to walk out with your new phone configured and working, and with all the accessories you need for it (and maybe some you really don't but are fun anyway!).
So don't sign up to an expensive contract to get your hands on a new phone, come and see what E-Tech Zone can offer instead.

Computer Maintenance and Repairs
When you need a fast computer repair, you can just walk into one of E-Tech Zone's two shops in Brighton and get instant help (if you prefer you can schedule an appointment, or even ask one of the team to visit your home or office).
E-Tech are big on communication, so they will let you know what needs to be done, how much it will cost and when it will be ready. Simple, straightforward, no-fuss computer repairs; you'll probably find your repair will cost a fraction of what you'll be quoted elsewhere too – always a bonus!
Their services cover:
New PC and laptop builds, customised to your requirements

Configuring printers, scanners and other peripherals

Virus and spyware removal and prevention

Lost data recovery

Data backup solutions

Configuration and troubleshooting of broadband and wifi networks

General IT issues… when things just refuse to work
So if you are experiencing computer problems of any kind - PC or Mac, laptop or desktop - get in touch with E-Tech now for immediate help.
---
E-Tech Zone
Mobile Phone & Computer Repairs
Brighton 
82 Queens Road
Brighton
BN1 3XE

01273 289 484

68 Western Road
Brighton
BN1 2HA 

01273 289 484
---