The ultimate online business system
18th June 2010
... Comments
---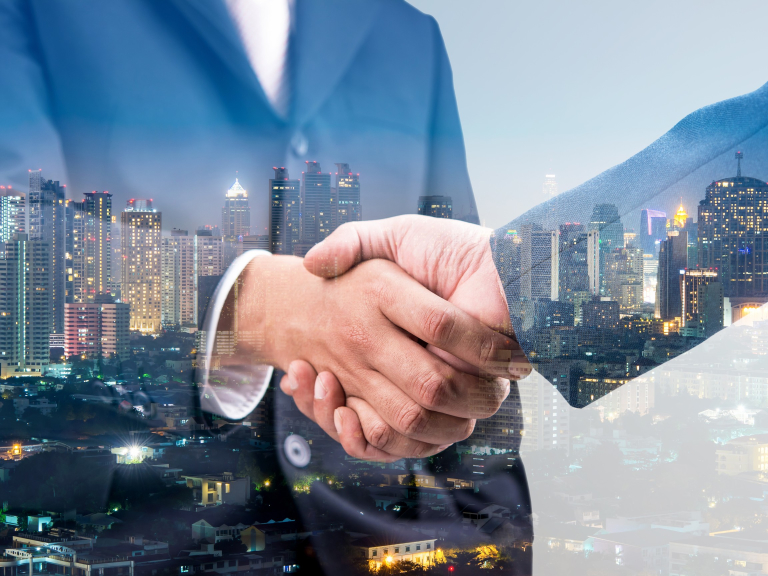 Over the past year we have been searching high and low for a super-efficient business system we can use in TJConsulting and offer to our clients. And finally, after trying and testing, reading 100s of reviews – it's here.

It consists of 3 parts, but don't despair – they all work as One, efficient, online, affordable solution. And they are…. Xero, Capsule and MailChimp.

Xero is the accounting system of the 21st century. If you are not an accountant and dread "reconciliation" or "P&L" – this is the system for you. It's very simple to use, you can access it from anywhere with an Internet connection and it's secure.

Capsule is an online Contact Relationship Management (CRM) tool that will integrate with Xero – so you only have to enter your data once. You can track leads and conversion, manage information, analyse sales and productivity, and (yet again) it's very simple to use!

MailChimp is used to send your newsletters, mailshots and autoresponders. Without being repetitive – it's simple, clean, straightforward. It can send regular newsletters and schedule a series of messages. MailChimp can integrate with a large number of social media networks, Eventbrite (for event bookings) and is a top-rated social media tool (according to mashable.com).

So what does it mean for you?
 You can store all business data securely online and give access to your accountant, virtual assistant or staff.
You don't have to move files back and forth between computers risking losing some data.
You will save time on re-entering the same data between multiple systems.
You don't have to learn complex new systems to benefit.
It's quick to set up, you can import data from your existing systems or Excel files.
Finally, you can try everything for free. And if you do decide to go ahead – your cashflow won't suffer a severe dip, unlike spending 100s of £s on most IT license fees.
Want to know more? We can demonstrate to you all 3 systems – drop us a line to book. Also read below for our 2 special offers (Xero and Capsule) and we can set up and design your newsletters in MailChimp as part of our e-newsletter design package.

Exclusive Xero benefits

Xero provides a view of financial information in real-time. There's no need to buy expensive software and install upgrades. Xero is available on your PC or Mac in the office, at home or on popular mobile devices – anywhere, anytime. The beauty of Xero is you can invite a number of trusted people such as us, your accountants, to collaborate online. No more cumbersome transfer of data that can be corrupted or is out-of-date!

As a Xero Certified Partner we can introduce you to Xero and have you up and running in no time. The following services are exclusive to Xero Partners:

Xero Cashbook. Manage your cashflow online with Xero, but leave the rest of your account management in our hands. Contact us any time using the number below if you have any queries.
Managed Client Role. If you don't have time or feel uncomfortable about managing every aspect of your accounts, but still want to have visibility of your cashflow then the Xero Managed Client function is for you. This lets you make comments about your bank reconciliation whilst we manage it.
No VAT Cashbooks. We can offer reduced rates for businesses that are not VAT registered. This is perfect if you are just starting out or a non-profit organisation.

Interested? Contact us now to arrange a demonstration.
Biz Cards Buster, now with Capsule CRM!

You think you've seen it last month? Our popular Business Cards Buster offer is back, AND it's even better this time round! As an exclusive partner of Capsule CRM we are now offering the setup to you as part of this AMAZING DEAL!

Are you a keen networker meeting 10s or 100s of new prospects every month?
Do you often end up missing out on potential business, as you haven't got a system to manage those new relationships?
Do you spend your valuable time entering business cards into your contact systems (Outlook, iPhone, Blackberry or CRM)?

Why not consider passing over the responsibility to your virtual assistant TJConsulting. Here's what we offer:

Your business cards scanned, sorted and processed.
You can view (and download) your Excel contact file.
You can easily import the Excel contact file into Outlook, Blackberry, iPhone or any social media network.
Tax deductible.
AND your Capsule CRM account will be set up for you with your new leads imported.
You will receive full training on how to use the system.
If you decide to upgrade to the Professional Edition – you will get extra 10% off.

You will get ALL of the above for just £85+VAT. BOOK NOW to secure this amazing limited offer!
For more similar tips and advice check our blog or subscribe to our newsletter.