Staffie and Stray Rescue - Dorset
23rd October 2015
... Comments
---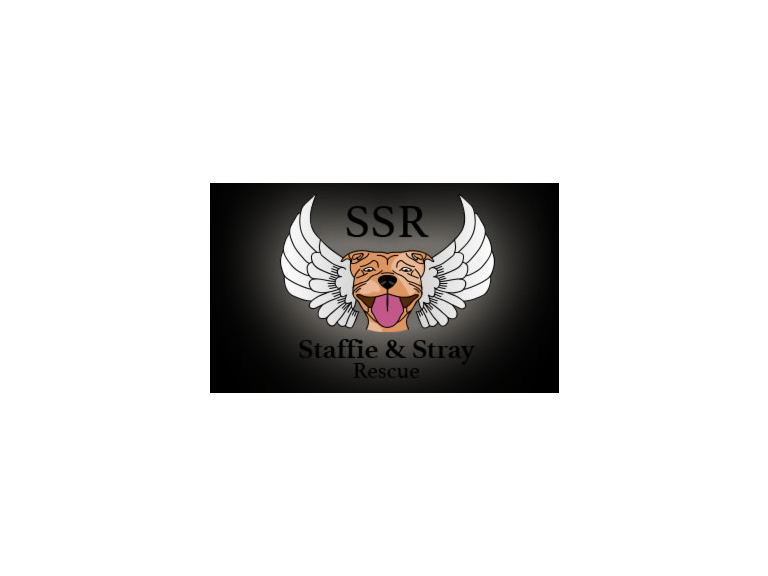 Staffie and Stray Rescue are a family of Staffie lovers who find, foster and forever homes for unwanted dogs.
The team campaign to reduce the negativity towards the Staffordshire bull terrier and promote responsible dog ownership. The charity runs solely on donations from their generous supporters.
About Staffie and Stray Rescue
Staffie and Stray Rescue began with one woman's passion after having rescued multiple Staffie's from a poor start in life. Having begun to realise the tragic reality of overbreeding, pounds being too full to hold any more dogs and the severe problem of Staffies being a misunderstood breed, Calli's love and passion for the Staffordshire bull terrier (and all things furry) eventually led to the development of Staffie and Stray Rescue.
Many of you who know a Staffie will know that they are incredibly loyal and lovable. Yes, they can be boisterous and often don't know their own strength, but with basic training and exercise these dogs are a joy to own and they give you a constant excuse to smile (And cuddle's on tap!).

It is a tragedy and completely untrue the way the media have portrayed Staffie's. You may have seen the newspapers and television associate Staffordshire Bill Terriers with aggression and induce fear into people who know nothing about the breed themselves. Young people also use the animal as a status symbol.The dogs are praised for aggressive behaviour and are later discarded when they are no longer needed. This makes the Staffie difficult to rehome as some of their behaviours can be challenging. However, Staffie and Stray Rescue will never give up on you and will always be on hand to tackle unwanted behaviours in the home. Society has given the Staffordshire Bull Terrier a bad image and a bad name and we want to change this!

Not all dogs in Staffie and Stray Rescue care are mistreated. Due to unforeseen circumstances, some pet owners became unable to care for their dog anymore. The team are looking to rehome dogs from all backgrounds.

The majority of dogs in need of rehoming in Britain are mostly Staffies (75 % of dogs in the pound are Staffie's). These dogs are desperate, often being days away from being put to sleep. Most of these dogs are also under 18 months of age. From experience the team have found Staffie's to be friendly, loving pets, who through no fault of their own have ended up in the pound or rescue. The big issue however is that there are extremely limited spaces in the kennels left for the dogs to go. Over breeding has mostly contributed to the numbers of unwanted dogs, neutering is essential for reducing this.

Staffordshire Bull Terriers are the most abused and misunderstood breed, this have motivated the rescue to devote themselves to rescuing this breed and of course any dog that needs their help. Unfortunately, they can only take and rehome dogs from the Dorset area. Staffie and Stray Rescue recognise that the ever-increasing dog population is a worldwide problem but they are focusing on the problems in their hometown, the team believe that the issues here with stray dogs must come first.

Their aims are to place dogs in foster homes whilst they find forever homes for Staffie's and other breeds that need their help. Staffie and Stray Rescue's long-term plan is to fundraise enough money so that they can build kennels for their dogs, which will enable the team to look after more dogs at a single time. They would love you to help them if you could foster temporarily or adopt a dog permanently. Please see their page on fostering a dog for more information: http://www.staffieandstrayrescue.co.uk/
Additionally, if you would like to help fundraise or have any creative ideas for fundraising, please email them at staffiesrescue@gmail.com

- Calli Byrne

Founder