Sam Jones Signs Professional Boxing Agreement
13th June 2016
... Comments
---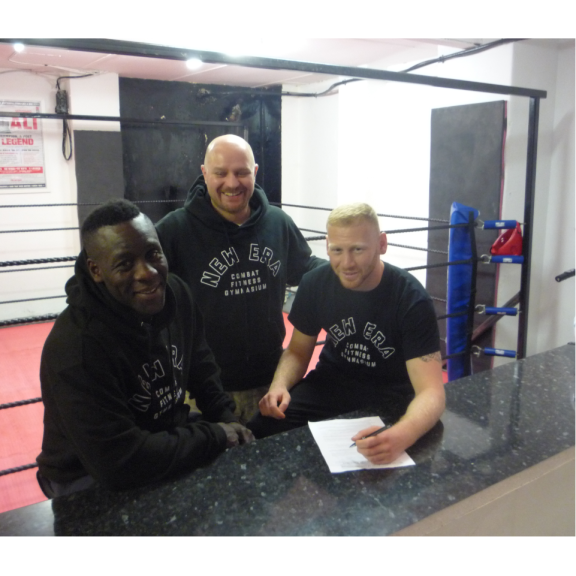 Brighton based Assassin Boxing Promotions are delighted to confirm the signing of Sam Jones onto a professional boxing agreement.
The 24 year-old who lives in Christchurch will be contending in the light welterweight division and was encouraged to go professional under the watchful eye of trainer and former pro boxer Ty Browne who also owns Bournemouth based New Era Gymnasium where Jones has been training while dominating the ranks in the local white collar boxing circuit.
Assassin also manage and promote current World number seven and WBO Intercontinental featherweight champion Ben 'Duracell' Jones  and current Irish super middleweight champion JJ McDonagh as well as other fighters around the UK and abroad. Sam will be looking to emulate the same achievements under the guidance of Manager and Promoter Kaz Evans.
Evans told us "I'm co
nstantly on the lookout for talented fighters that are ready to start their professional journey. I've got a great working relationship with his trainer Ty Browne and we talked at length about Sam's ability and character to enter the professional stage. Sam knows there's lots of hard work and dedication needed to succeed and we have a plan for him and are going to work hard as a team to steer him in the right direction to be on the big stage to win belts."
"We're looking to announce Sam's professional debut in the coming weeks where we will be staging a professional boxing event on his home turf in the next few months."
Jones added 
"m
y trainer has a lot of faith and confidence in my ability as a boxer, and my focus has always been to turn pro, so I think the time is right to make that move. Kaz Evans and the team at Assassin have really impressed me already with their modern and honest approach, and I'm confident they can steer my pro career in the right direction so I'm happy to be under their management".
You can follow all the latest news and updates on Sam's career on his Twitter handle @SamJonesBoxer.