Gardening Tips for July 2015
2nd July 2015
... Comments
---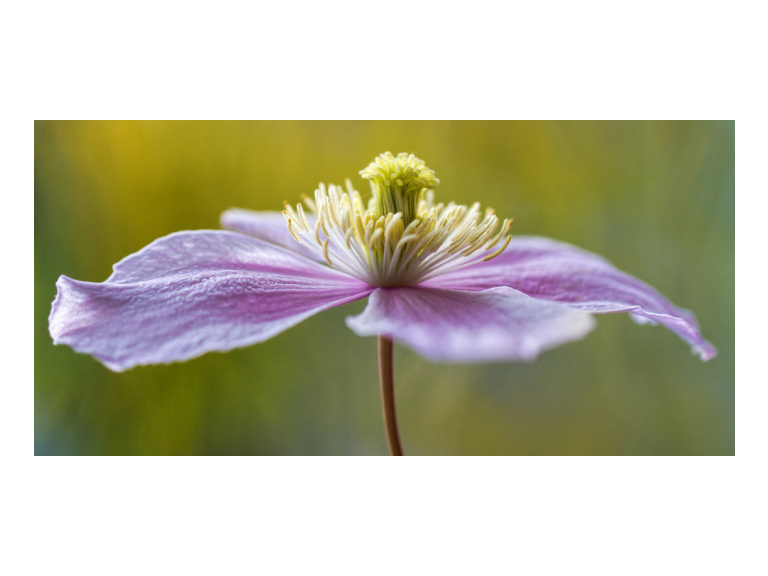 Herbaceous borders should be full of flower now, but don't forget to deadhead plants to keep them flowering. Some such as poppies and hardy geraniums will produce a fresh flush of new green leaves if you cut them back and sometimes a few more late flowers. If you grow bearded Iris which have become a big clump with no centre now is the time to split them. Remove the clump and cut into sections, discarding the older pieces. Plant the sections on top of soil in a place where they can be baked by the sun. If Clematis suddenly collapse they could be affected by clematis wilt. There is no treatment for this, but don't despair, water and feed them and they may regrow. If not, dig them up in the autumn and plant them deeper. This usually happens only to the larger flowered varieties. Clematis montana (early flowering) and viticella (late flowering) varieties aren't usually affected by wilt. Another problem is vine weevil the grubs of which eat Begonia and Fuchsia roots and if these collapse this is probably the reason. The capsid bug damages young leaves on caryopteris, fuchsias and dahlias. There are chemicals available to get rid of these last two pests if you don't mind using them.
When June flowering shrubs such as Weigelia and Philadelphus have finished producing flowers they can be pruned to shape. Rambler roses which flower earlier than climbers should also be pruned after flowering and new shoots on both these and climbers should be tied in horizontally to supports.
If bamboos produce flower shoots, remove them as they will weaken the plant. Make sure that you keep baskets and tubs deadheaded and well watered but water 'wisely'. Water either early morning or in the evening, hopefully from water butts.
If baskets etc. dry out completely, stand them in a bucket of water over night so that they absorb plenty of water. If plants begin too develop a whitish bloom, this is due to mildew which is caused by lack of water. A weekly feed of tomato food will help to keep them flowering longer. Water trees or shrubs which were planted recently regularly.
Tomatoes will be growing fast now. Make sure you remove side shoots before they take over and stake them well. Water and feed  regularly or fruit will suffer from blossom end rot. Pick courgettes whilst still small and remember that they and cucumbers also need plenty of water.
Many vegetables will be ready for harvesting now so try to pick often before they get too big. In hot weather lawns shouldn't be cut too short. By leaving the grass slightly longer it will stay greener. If it does dry out, don't worry and water, it will recover once it rains.
- Broadstone Net.
If you need any advice about your garden (tree planting, tree and hedge pruning, dead wooding, stump grinding or grounds maintenance) feel free to contact Apex Tree Surgeons on 01202 856404