Ask Yourself … Why Did You Go Into Business For Yourself ? Did you hope for a better life for you and your loved ones? Did you imagine a life where your business generated enough profit and you had enough free time that you could enjoy the life that you saw some other entrepreneurs enjoying? How has it worked out so far?

Do you have or want a business that just pays you a salary, enough to get by on, enough for a holiday ... or do you want a business that makes growing profits for you, that you work on not in, that your team can run without you and that becomes a valuable asset for you?
As a business owner do you ever find yourself running out of time to get things done or end up with an ever growing pile of 'stuff' ? Are you constantly chasing after leads leads or trying to secure new customers? Do you ever wonder where the next bill is going to come from or why you are always struggling to pay the salaries each month?
Or ... have you been at the reigns for a while but just hit a glass ceiling and can't seem to ignite that next stage of growth?
Or ... are you an owner manager, coming towards the time where you are looking for an exit strategy but you can't get a decent valuation for your business?
Here at ActionCOACH Bolton, covering the North West of England, we help business owners to build commercial profitable businesses that can work without them and overcome the challenges they face every day running a business building great teams, finding more time to do the important things in life or simply making more money.
If you are a business owner and would like to learn more about coaching or have a complimentary coaching session then please call us now. 

More about our Managing Director
I am a certified business coach and business growth specialist.
You can have the confidence that I understand the issues faced everyday by business owners, having faced them myself. I am an experienced business owner, having spent three and a half years as Managing Director and Co-Owner of a successful specialist ergonomics business prior to starting my current company.
You can be assured I have a wealth of knowledge to pass on to you and your team about how to achieve in sales, marketing and leadership and how you can make potential customers into raving fans for your business. I have over thirty years experience in sales and marketing, team management and commercial leadership positions working with and for public and private sector organisations from small family-owned companies to Fortune 500 organisations.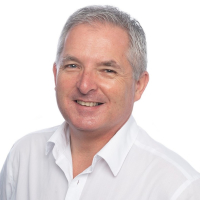 You can also be assured that with ActionCOACH, You will have the world's best systems and strategies to help you achieve your dreams and goals.
What You Will Get With Me As Your Business Coach
Born and bred in Accrington, an East Lancashire mill town, you'll get a straight talking Lancashire lad. I will be your friend and confidante, but I will hold you accountable for the goals you set and the actions you take. We may well have a few uncomfortable conversations along the way.
Find out about what else you will get with me as your coach by reading the ActionCOACH Guarantee. CLICK HERE