Hints and tips for hiring a removals company
10th September 2015
... Comments
---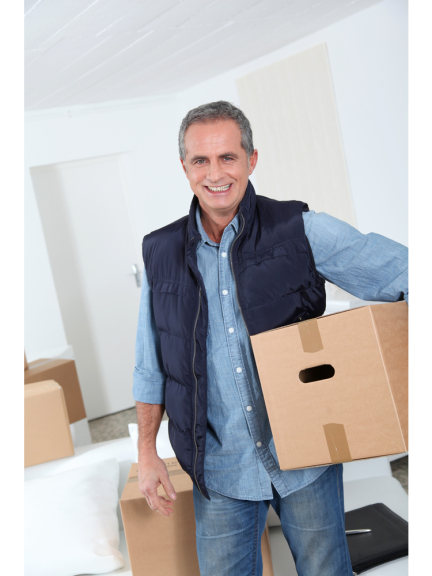 First off, ask family and friends for recommendations - companies who gave them a good service when they moved house. Personal recommendations are always a good place to start but if you don't have any recommended companies or would like to get a range of different quotes, then turn to the internet where you will be able to search for different local companies.
Once you've got a list of different companies, have a look at their websites and see if you like the look of them then get in contact with each company. When you speak to the company here are a list of questions that you should be asking them:
How long have they been in business?
Have they got references from previous work?
Does the quote include VAT or not?
Is insurance included to cover your possessions while they are in the company's care?
Are possessions packed yourself covered by the insurance or is it only ones packed by the removal company insured?
Does the company offer a service of packing up your house for you, do they offer to dismantle furniture etc or will you have to do everything and they just move to the van and unload the other end?
When you've got your quotes, don't assume that the cheapest is best. Look at what service you should be getting and take the reputation of the company into account. If the company doesn't look trustworthy don't go with them! You want to be sure your possessions will arrive safely so it's best to pay a bit more to ensure this will happen.
Deciding whether you really want to pay a company to pack up your whole house can be a little daunting – they are your possessions and you want to ensure they are packed correctly. In reality, having a company do it all for you can be much easier with much less hassle and stress. What's more, the cost of this is often highly reasonable and you can be sure that your possessions will be treated with respect and arrive safely. If you decide you want to pack everything yourself, make sure your possessions will still be covered by the company's insurance when they are in transit or the boxes are handled by the removal men.
When it comes to hiring a removals company, make sure you allow plenty of time so that you can book them at least 2 weeks before your move date and get at least 3 quotes before settling on one company. It may be more convenient for you to move at the weekend but it could work out much cheaper to move during the week, plus the company will have more chance of being available on your move day, so check that out too. One final point, make sure you read the fine print very carefully so you know what is and isn't included in the price so you aren't caught out on your move day.
If you're in need of a highly reputable removals company in the Beaconsfield area, get in contact with Burnham Warehouse Removals. They can do as much or as little of the removals process as you would like, from a full, part or no packing service to storage of your possessions as well as being able to dismantle your furniture and reassemble it in your new house.