As you've likely already noticed, this year's Wimbledon tournament is already in full swing, and many have high hopes for a British victory after Andy Murray's recent win.
Thanks to the success of Andy Murray not just at Wimbledon, but around the world, there has been a definite rise in British interest in Wimbledon over the past few years. While it has always had a treasured place in our national heart- after all, strawberries and cream wouldn't be what it is without Wimbledon- we now have more reason than ever to get involved, show our support, and take more of an interest in the history of this great sporting event.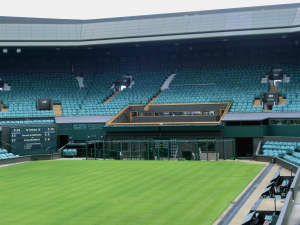 For a start, we're all technically getting the name wrong. The official name of the tournament is The Championships, Wimbledon, although that name is seldom used even officially. Back in 1877, the All-England Club (originally only open to croquet) held its first tournament in the then new-fangled sport of lawn tennis, which many people saw as inferior to "real" indoor tennis. There were only two hundred spectators at that first Wimbledon final, and tickets cost just a shilling- a far cry from the £2,667 that the same tickets cost today.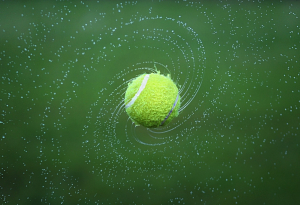 As well as kicking off the tournament itself, the first Wimbledon final also established the long tradition of play being postponed due to rain.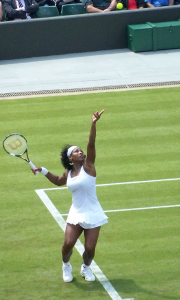 Things have changed a lot since that first final some 139 years ago. Rain is no longer a problem, since a retractable roof was installed in 2009 (reports that this was put in place solely to save spectators from Cliff Richard's singing are still unconfirmed). There are now plenty more matches, too, with five different contests taking place over the fortnight.
Women have been invited to play in the tournament since 1884, and since 1968 millions of people around the world have been able to watch the matches live and in colour. So, as Wimbledon kicks off, let's all use it as a cause to celebrate in these turbulent days, and rally together for a home victory.