Why Email Marketing is More Than Just Selling
23rd August 2016
... Comments
---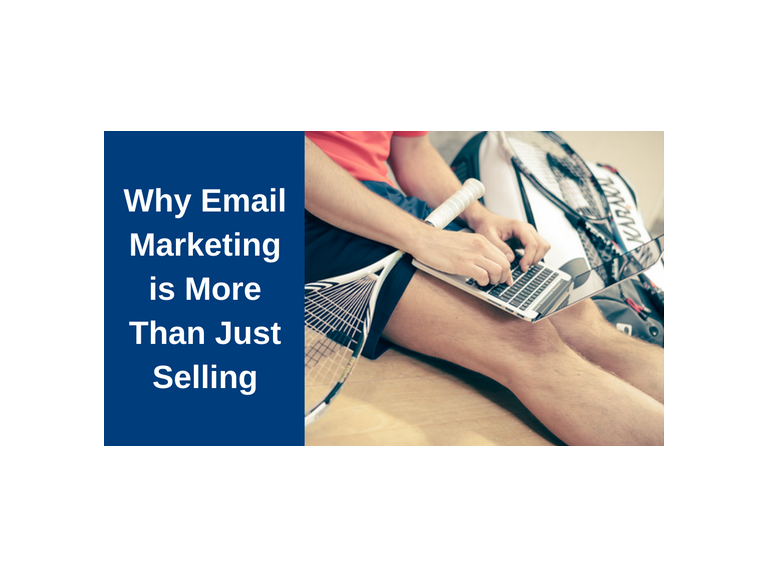 In recent years, we have found brand new ways to advertise instead of the traditional methods. Rather than sticking to the newspaper, leaflets or if you're lucky, TV or radio, we now have the internet to thank for more inventive techniques such as email marketing. This method of marketing has dramatically increased in popularity recently and we all receive marketing emails every day; for this reason, they have to be done right. 
In truth, it is easy to fall into the trap of thinking email marketing is all about…well, marketing. However, it can do so much more if you give it the chance. Nowadays, people are bored of receiving letters and emails that solely aim to advertise and are therefore looking for something a little more. As a result, you need to stand out by offering up interesting content. If people are genuinely interested by what you have to say, they will be more likely to keep your email and click-through onto your website. Let's be honest, would you rather read boring advertising jargon or would you rather read something that offers an interesting topic? Email marketing is all about getting people to click on the link or banner so they can find out more information so pique their interest and share some useful information.
Furthermore, your marketing emails should also show your knowledge on your niche as this will show your expertise on the subject. If you portray yourself as an average Joe, no-one will ever feel the need to visit your website. However, if you show off your talents and knowledge that you have on a subject, people will know that they are reading about an expert. Although they may not click on the link immediately, they will keep you in mind for the future.
Ultimately, finding the balance between intriguing content, useful information, and genuine advertising can be tricky. If you feel as though you cannot do it quite well enough alone, feel free to contact a company that specialise in this very topic. Businesses such as Digital House will do all the hard work for you whilst you handle more important matters - such as the increasing amount of phone calls that come through as a result of your marketing.
As soon as you realise that email marketing is more than just selling, you will start to see a bigger return on your investment so be sure to research ways of making your emails more effective.