The poppy has become the symbol to mark our respect for those who dies during the first and second world wars and others affected by war. It is seen as a sign of hope. Remembrance Day is the second Sunday in November. It is a day for the nation to remember and honor those who sacrificed themselves to protect our freedom.
Memorial services are held in England, Scotland, Wales and Northern Ireland. The Cenotaph in London and Trafalgar Square is where the Queen, Prime Minister, MPs and veterans will pay their respect.
We wear poppies because it was said to be the first flower seen at the freshly dug graves of dead soldiers in Flanders Field. Canadian doctor John McCrae was the first person to notice and wrote a poem in Flanders Field following the death of a friend. It was published in 1915 and inspired the use of silk poppies.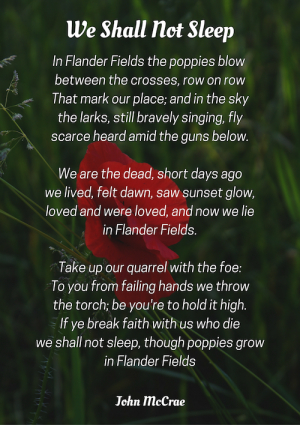 After reading the poem an American woman, Miss Mona Mitchell, made a personal pledge to always wear a red poppy as a sign of remembrance. Thus it became the emblem for 'keeping the faith with all who died.'
Her poem in response: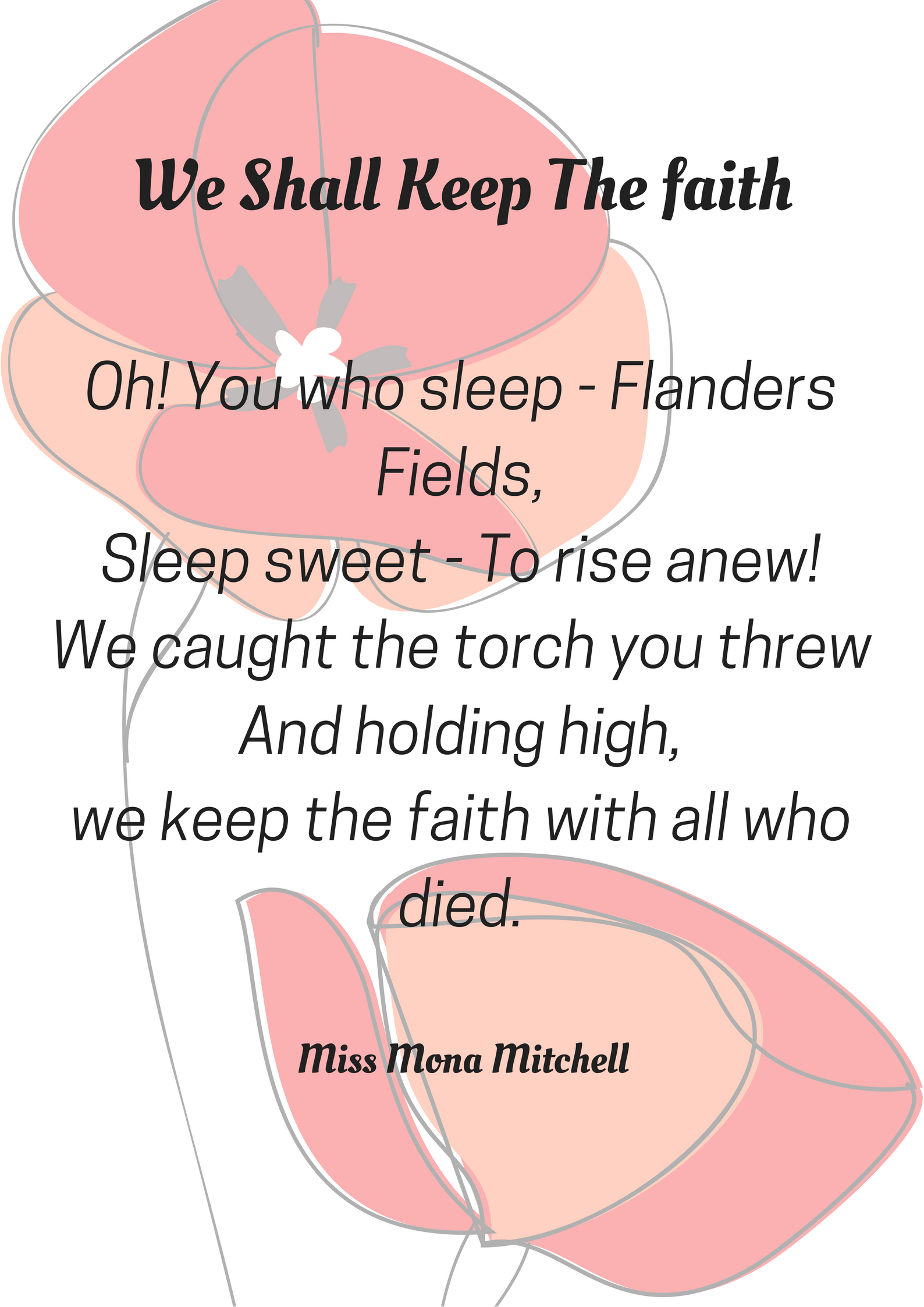 In 1921 the newly formed British Legion bought and sold poppies to raise the equivalent in today's money of £30 million for veterans and their families.
Although poppies are sold from about 23rd October some people will not start wearing them until 31st, believing that a poppy should be worn 11 days before Remembrance Day. This is not true of everyone.
England have poppies with two petals and a green leaf where as Scotland have 4 petals and no leaf.
What side do you wear a poppy on?
The military origin is to wear it on the left side as worn by the armed forces, keep it close to your heart. Some say men to wear the poppy on the left side and women to wear on the right side as for a brooch. The Queen wears it on her left lapel, the flower's leaf to be at 11 o'clock representing the 11th hour of the 11th day of the 11th month, the formal end to the first world war in 1918.
There is no right or wrong way, as quoted by the British Legion "the best way to wear one is with pride"