Holywood Bowl
20th June 2016
... Comments
---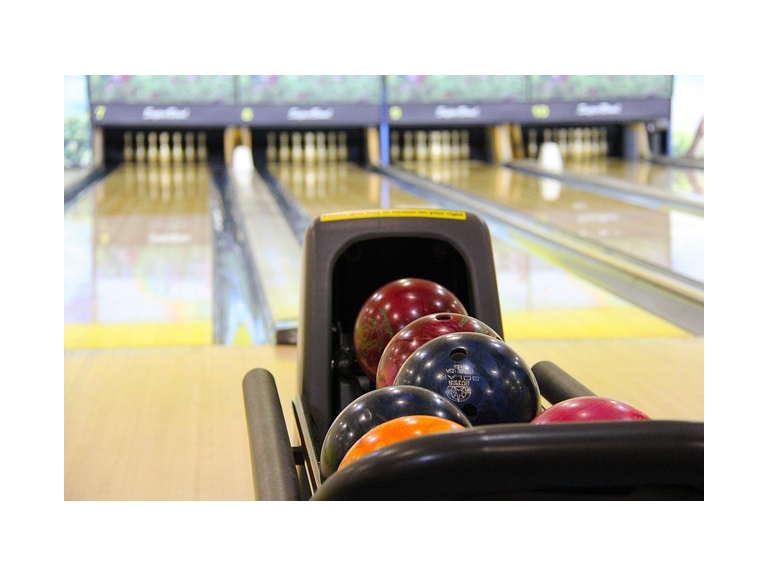 The popular Bowlplex at Basingstoke Leisure Park is set to undergo a major £300,000 redevelopment that will see it relaunch as Hollywood Bowl next month.

Work has already begun with the centre remaining open for the duration of the redevelopment, set to complete on Thursday 7th July. A VIP launch night will take place on the 14th July, to showcase a transformation worthy of the Centre's brand new glittering namesake.

The stunning redesign will see the Centre undergo a full rebrand and refurbishment to include a brand new Hollywood Diner – serving handcrafted burgers, gourmet dogs and freshly made shakes served in milk bottles and retro glasses, as well as American classics from the new menu. The Diner will sit alongside a brand new American-style bar.

In keeping with its newly adopted US style, food and drink can also be delivered directly to all 26 of the new-look Centre's lanes while people play. There's even a tasty lanes menu for those wanting a lighter bite while they bowl.

Any of the Centre's 26 lanes can be pre-booked, and with lots of different areas to hang out in the Diner and bar area, both before or after bowling, Hollywood Bowl is perfect for celebrations of all occasions; from family gatherings and children's parties to nights out, work functions and informal work socials. 

Team members are also always on-hand to help set up ramps and in-lane bumpers that give little ones a great chance of beating the adults.

The Centre's impressive amusement area, complete with the latest industry leading games such as Jurassic Park and MOTO GP Bikes, all new retro games as well as old favourites like crane games with the latest movie related prizes, have also been part of the transformation. 

And to ensure the utmost in group entertainment, two American pool tables will be complete the Hollywood style makeover. 

Shalene Stephens, general manager of the soon to be Hollywood Bowl, Basingstoke said: "We're incredibly excited about the transformation taking place over the coming month and can't wait to bring the full Hollywood Bowl experience to both new and existing customers.
"The people of Basingstoke deserve to have a fantastic bowling centre on their doorstep and we're looking forward to exceeding their expectations with top class amenities and customer service."
The Centre is also recruiting for a number of exciting new roles. Visit bowlingcareers.co.uk for more information.