Basingstoke rocks at festival's live music finale
11th July 2017
... Comments
---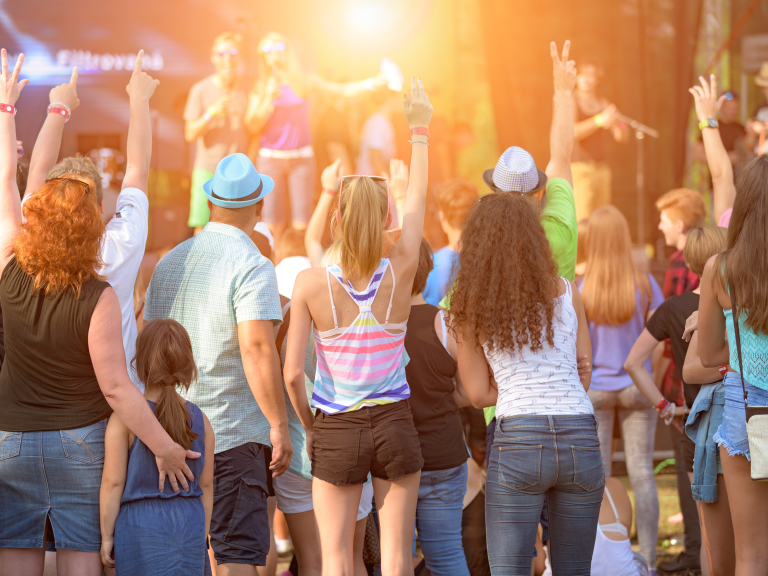 Thousands of music lovers headed to the War Memorial Park on Saturday 8 and Sunday 9 July to watch an awesome line-up of local, national and international music acts.  
The free two-day event saw more than 100 acts play music for all tastes - rock, indie, house, hip-hop, rap, two-tone, drum n bass, reggae and funk - on five stages.  
Headliner, rising rap star Paigey Cakey entertained the crowds performing tracks from her debut album The First Paige on Saturday and two-tone band Dub Pistols brought the festival to a close with a fantastic, fun and energetic set.  
Local musicians included hip-hop star Signal, rapper MCX and upcoming bands High Tide Royals, Freespirit and Green Embers all on stage. Basingstoke's funk-soul-rare groove band B-funkt; STUP!D and Original Jack, local duo Alex Middelton and Lily Kyle, and rockers The Zone also appeared.  
The crowds were able to enjoy the festival vibe in a relaxed and safe environment, with security upped in light of recent tragic events to ensure the event went smoothly and a ban on bringing in alcohol. 
The event was family-friendly with fun music and dance workshops, a funfair, Community Village for local organisations, and Get Active exercise sessions and health checks. Particularly popular was glitter face-painting and henna tattoos, Basingstoke Sports Trust's smoothie bike, laser clay shooting and festival arts and crafts with Junk Jodie.  
Basingstoke Live was funded by Basingstoke and Deane Borough Council and programmed by the Basingstoke Live Forum, to celebrate the creativity of music, art, drama and dance artists from around the borough and further afield.  
Basingstoke and Deane Borough Council Deputy Leader Cllr Terri Reid said: "This year's event had a lovely feel, it was fantastic to see so many people, of all ages, enjoying the live music acts on the various stages. It really did offer something for all musical tastes and it was great to see each of the stages so well supported. It was a fabulous finale to the Basingstoke Festival and I'd like to thank the Basingstoke Live Forum for programming another great line-up.  
"This year a number of changes were made to increase the safety and enjoyment of people attending the free music festival and we thank everyone who came along for supporting those changes. We are delighted to have received positive feedback from our partners in the police and St John's Ambulance."  
While the music extravaganza marked the end of this year's cultural festival, which featured 212 events, there's lots more going on across the borough.  
The Jane Austen theme continues, marking the bicentenary of the author's death. A life-size bronze sculpture of the much-loved novelist is set to be unveiled in Basingstoke's Market Place on 18 July, and the Sitting with Jane Art Trail, featuring beautifully decorated BookBenches, will continue until September. Find out more at www.celebratingjane.co.uk and janeausten200.co.uk/   
Events that put Basingstoke in the spotlight include the Making Markets Matter event on 28 July at the Top of the Town, and the new Made in Basingstoke event, celebrating local producers and crafts, which runs from 14 July to 13 August. Find out more at www.topofthetown.org/whats-on-in-Basingstoke   
Share what you love about Basingstoke at www.lovebasingstoke.uk/  or visit #LoveBasingstoke on Twitter or Facebook.