Basingstoke has plenty to offer in terms of things to see and do. It's the largest town in Hampshire lying across a valley at the source of the river Loddon in south central England. Rich in history dating from the doomsday book to modern industrial heritage with beautiful countryside to explore.
The Basingstoke canal runs for 32 miles from Greywell village in Hampshire, home to many species of bats that live in the tunnel, to Woodham in Surrey. 
Different parts of the canal hold their own surprises such as the flight of locks in Surrey, the lakes and flashes in Mychett or the rolling fields and picturesque cottages near Odiham.
National Trust property The Vyne, on the outskirts of Basingstoke, is a 16th century country house built for Lord Sandy, King Henry VII's Lord Chamberlain. An interesting retreat to explore that inspired authors such as Jane Austen.
Other places of interest:
Basing House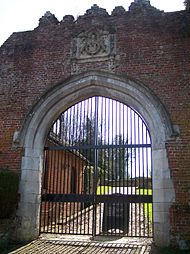 Once a tudor palace with earthworks and foundations remaining after it was taken down by Cromwell's army and the bricks used to build local houses.
Wellington Country Park
350 acres of coniferous and deciduous woodland with several nature trails.
Milestones Museum
A living history museum with collections of industrial as well as everyday life.
West Green House Garden
18th Century country house and celebrated gardens, with an interesting collection of follies.
Odiham Castle
A fortress in King John's era there are now the castle ruins to see.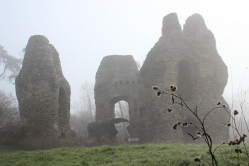 You can find out more about each of the places mentioned above on their websites:
The Basingstoke Canal www3.hants.gov.uk/basingstoke-canal
The Vyne www.nationaltrust.org.uk/the-vyne
Basing House hampshireculturaltrust.org.uk/basing-house
Odiham Castle www3.hants.gov.uk/hampshire-countryside/odiham-castle.htm
Wellington Country Park www.wellington-country-park.co.uk
Milestones Museum hampshireculturaltrust.org.uk/milestones-museum