Unbeatable, delightful Llangollen
13th December 2011
... Comments
---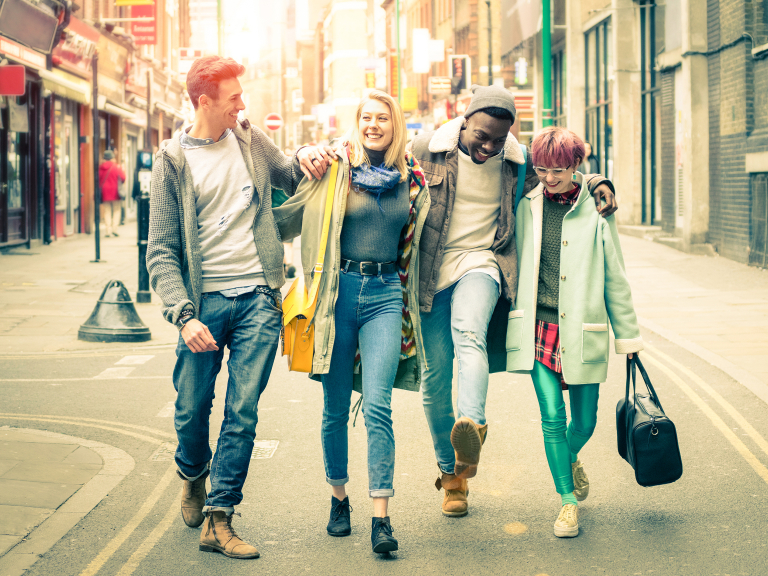 It had snowed hard when we had our first glimpse of Llangollen one winter's day in January 1967. Visiting with a view to moving from Lancashire and settling in the clean fresh air of North Wales he roads had just opened after the deep snow. It was like fairyland as we drove along with the river and railway running side by side.. We had never seen anything like it. We were enchanted. And so began our love affair with Llangollen and all that is beautiful in the Dee Valley and North Wales. Settling in the shadow of the Pontcysyllte Aqueduct and what is now the Ty Mawr Country Park we gradually explored the area. Often we took our children up the mountain at Garth to the Panorama, which affords fantastic views over the Dee Valley across to Castell Dinas Bran (Crow Castle). After a storm, it is dark, brooding, and awesome.
Llangollen though is our favourite escape. We have always enjoyed a stroll by the river by the old corn mill, watching the rapids and ducks, with the towering mountains as a backdrop.
More recently, on the approach into town from the A539, great improvements have been made with a riverside walk along from the old Lower Dee Mill (now replaced by apartments) up to the bridge. Along the shady walk is a remnant of some old mill workings.
Llangollen of course is the home to the International Eisteddfod but at anytime of the year there is a host of things to do and see: a trip on a horse-drawn boat from the Wharf along the canal, a longer trip to Froncysyllte, craft shops, restaurants and pubs, riverside walks, mountain walks, the Horseshoe Pass, Ladies of Llangollen, the ruins of Valle Crucis Abbey, the list goes on.
Now living nearer to Wrexham, our favourite thing this summer has been to escape on a Friday afternoon for a short drive through the mountains to drink in the peace and tranquillity of llangollen as the River Dee burbles on over the rocks where ducks paddle and preen. All rounded off with Welsh ice cream after a stroll by the river of course. Llangollen changes its clothes with the changing seasons. At any time of the year, there is something different to savour, to refresh mind and spirit. http://www.llangollen.org.uk/
Rosalie Marsh
http://www.discover-rosalie.com
http://www.discover-rosalie.blogspot.com