Relaxation at the Golden Lion, Rossett
13th December 2011
... Comments
---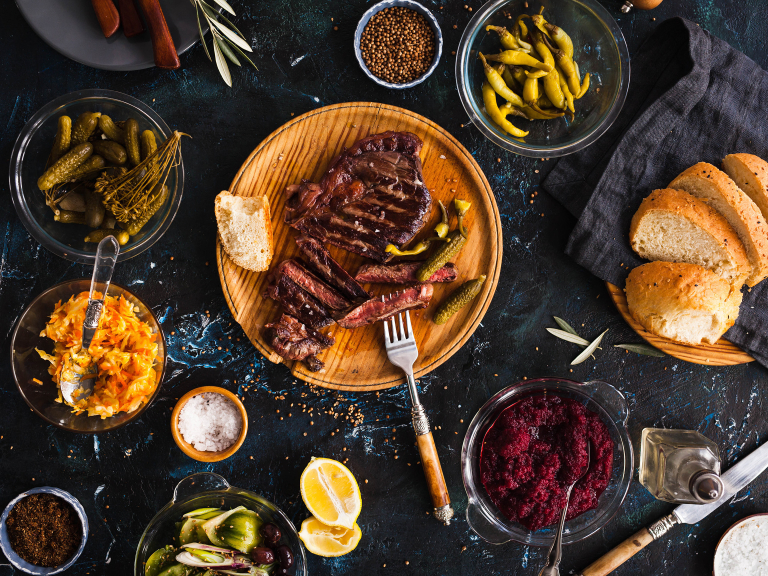 Flames flickering amid the tantalising smell of a log fire; a huge array of wines and beers at the impressive bar; welcoming smiles and cheery hellos. Where am I?
There are many excellent pubs and restaurants in the Wrexham area but where better to relax than in a country inn which is a stone's throw from the town centre with good food, wine and beer into the bargain... The Golden Lion Pub and Restaurant in Rossett is an ideal choice whether for a special family celebration, a quick lunch, a grown up night out or a quiet drink in the bar while watching the motor racing or football.
Eating out is a growing leisure essential for many. All too often, there has not been time to shop (me) or simply, after a busy week you deserve a treat!
General Manager Alan Parrington leads his experienced team of managers, chefs, and well-trained assistants in ensuring a warm welcome waits as soon as you step over the threshold into the bar. The Golden Lion is situated on the main Wrexham Chester Road in the middle of the village of Rossett, just off the A483. Now, all the rooms are decked out for Christmas in true country style. We have been visiting the Golden Lion for many years off and on and have seen quite significant changes. My parents celebrated their 40th and 60th Wedding anniversaries at the Golden Lion at Christmas time. In those days, all the rooms were small, as you would expect from an old coaching inn, and no less welcoming.
Today, as part of the Woodward and Falconer group of pubs it now has spacious rooms with a warm decor leading off from one another making for secluded dining areas, adding to the intimate and special atmosphere. Yet they lend themselves to eating al fresco as some open onto the gardens. The constantly changing food menu matches the extensive wine list. Not being a beer drinker, I cannot comment on that but they do have a beer menu and their very own Piffle Beer! We love their Sunday Roasts with huge Yorkshire Puddings the like I have not seen anywhere else. They bring us back time and again. There are Curry nights, Italian evenings, French themed evenings and in February, the Rhosddu Male Voice Choir will be joining diners at the Welsh night.
Oh and did I mention the Chef - hang on to him Alan, he is excellent!
Rosalie Marsh
http://www.discover-rosalie.com
http://www.discover-rosalie.blogspot.com