Ghostly Goings-on in Wrexham!
17th September 2012
... Comments
---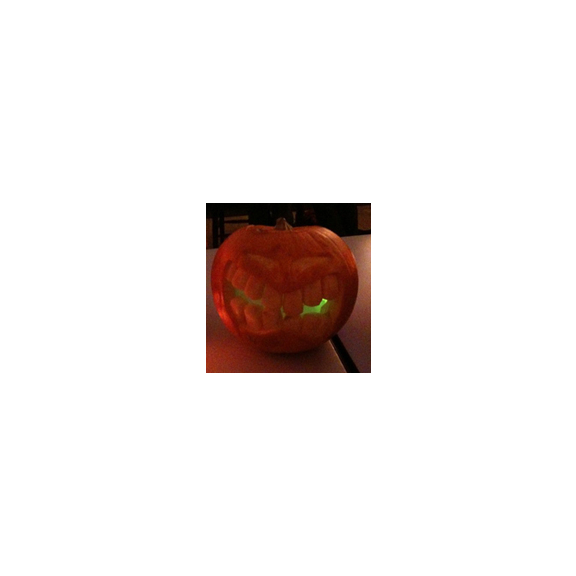 It's nearly Halloween. The one night of the year when the ghosts and ghouls come out to play. And Wales was crowned spookiest country in the world in 2009 by author Richard Holland after he carried out some into the subject for the Daily Post.  Wrexham was among the most haunted places in Wales, and perhaps the most haunted in North Wales, with many terrifying tales of supernatural sightings, fiendish phantoms and monster mutterings being told.
Like Lady Margaret Blackbourne, whose spectre can sometimes seen wandering through Marford, scaring the villagers. She was viscously murdered by her husband during the 18th Century. Look carefully at the buildings and you can see the crucifixes installed to ward her off!
Terrified Trinity House ex-workers can still recall apparitions appearing, doors banging and lights flashing when they worked there. And at Plas Teg, many motorists have slammed their brakes on, convinced they've run someone over, only to find no-one there. Perhaps it's the ghost of a little girl rumoured to have drowned in a well having fun with the drivers? She also haunts the house.
Earlier this year, a ghost was caught on camera at Wrexham library. CCTV footage from May 10th shows a pile of booklets toppling off a desk at 5am in the arts centre gallery space. The booklets had been held in place by a Perspex stand for 10 hours previously. But on closer examination, the film also showed a small blob of light moving about near the booklets. So was this blob responsible for toppling the booklets? Was it the lost soul of a reader who'd received a fine for bringing their books back late taking revenge? We'll never know.
Other famous Wrexham ghosts include the drowned schoolboy who appears at Erddig, the strange, swirling mist at Hangman's Tree, the mysterious tall Police Officer, and the one-eyed cleaner at the Stiwt Theatre.
And be careful if you take refreshment at the Thirsty Scholar's Pub. It's said to be visited by a Poltergeist that likes to smash glasses there.
So proceed with caution when you're out and about this Halloween in Wrexham. Those trick or treaters might not be who you think they are.