Dome Cinema Listings: Fri 6th Feb - Thurs 12th Feb
4th February 2015
... Comments
---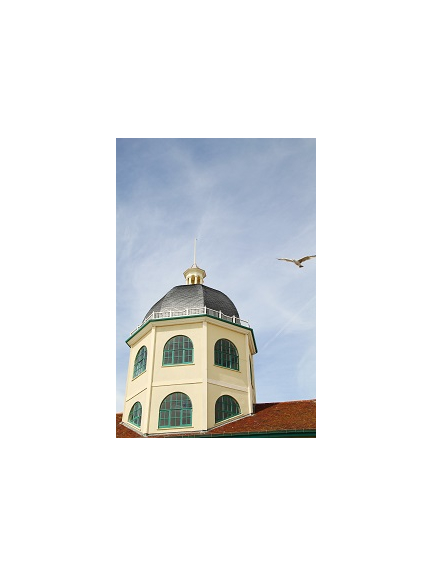 DOME CINEMA LISTINGS
FRIDAY 6TH FEBRUARY - THURSDAY 12TH FEBRUARY
BIG HERO 6 (PG)
Starring Alan Tudyk, James Cromwell, Maya Rudolph, T.J. Miller, Jamie Chung, Genesis Rodriguez & Damon Wayans Jr.
The special bond that develops between plus-sized inflatable robot Baymax, and prodigy Hiro Hamada, who team up with a group of friends to form a band of high-tech heroes.
Fri 6 Feb: 5.15pm & 8pm
Sat 7 Feb: 1.10pm, 3.15pm, 5.40pm & 7.35pm
Sun 8 Feb: 1.30pm, 3.40pm & 6pm
Mon 9 Feb: 12pm (Disability Friendly Screening), 3.45pm & 6pm
Tues 10 Feb: 3.35pm & 6pm
Wed 11 Feb: 3.35pm & 6pm
Thurs 12 Feb: 3.35pm & 6pm
KINGSMAN: THE SECRET SERVICE (15)
Starring Colin Firth, Mark Strong, Mark Hamill, Michael Caine & Samuel L. Jackson.
Based upon the acclaimed comic book and directed by Matthew Vaughn, Kingsman: The Secret Service tells the story of a super-secret spy organization that recruits an unrefined but promising street kid into the agency's ultra-competitive training program just as a global threat emerges from a twisted tech genius.
Fri 6 Feb: 7.45pm
Sat 7 Feb: 8pm
Sun 8 Feb: 8pm
Mon 9 Feb: 8pm
Tues 10 Feb: 8pm
Wed 11 Feb: 8pm
Thurs 12 Feb: 8pm
SHAUN THE SHEEP MOVIE (U)
When Shaun decides to take the day off and have some fun, he gets a little more action than he bargained for. A mix up with the Farmer, a caravan and a very steep hill lead them all to the Big City and it's up to Shaun and the flock to return everyone safely to the green grass of home.
Fri 6 Feb: 4pm & 6pm
Sat 7 Feb: 1.10pm, 3.35pm & 5.35pm
Sun 8 Feb: 11.25am, 1.40pm, 4pm & 6.05pm
Mon 9 Feb: 1.55pm, 4pm & 6pm
Tues 10 Feb: 4pm & 6pm (Subtitled)
Wed 11 Feb: 4pm & 6pm
Thurs 12 Feb: 4pm & 6pm
WHIPLASH (15)
Starring J.K. Simmons, Miles Teller & Melissa Benoist.
Nominated for 5 Oscars including Best Picture.

A promising young drummer enrolls at a cut-throat music conservatory where his dreams of greatness are mentored by an instructor who will stop at nothing to realize a student's potential.
Sun 8 Feb: 8.20pm
Mon 9 Feb: 12.45pm & 8.20pm
Tues 10 Feb: 8.20pm (Subtitled)
Wed 11 Feb: 1pm (Wednesday Matinee & 8.20pm
Thurs 12 Feb: 8.20pm
PADDINGTON (PG)
Starring Hugh Bonneville, Sally Hawkins, Julie Walters, Jim Broadbent, Peter Capaldi, Nicole Kidman and the voice of Ben Whishaw.
A young English boy befriends a talking bear he finds at a London train station. A live-action feature based on the series of popular children's books by Michael Bond.
Sat 7 Feb: 11am (Saturday Morning Movie) & 11.15am (Austistic Friendly Screening)
Sun 8 Feb: 11.30am
Wed 11 Feb: 1pm (Wednesday Matinee)
Book your tickets now at www.domecinema.co.uk or on 01903 823112