dizzy : Support for Diabetes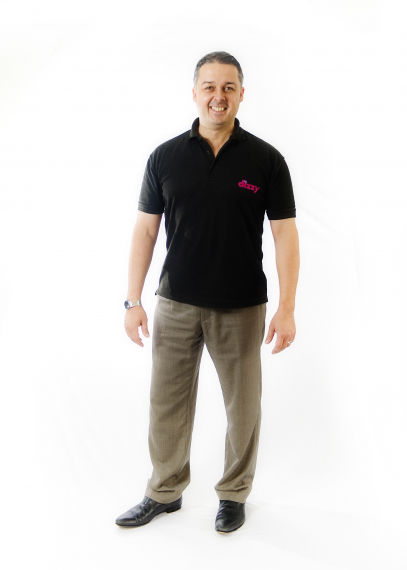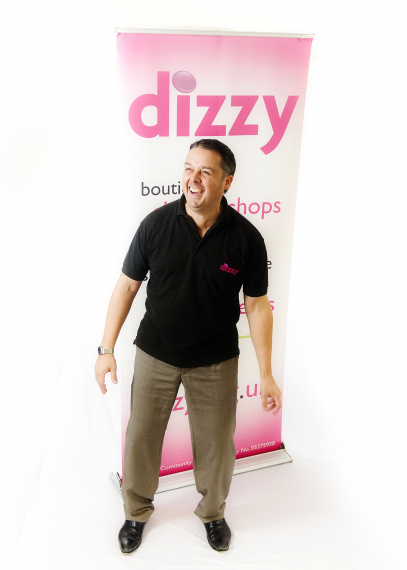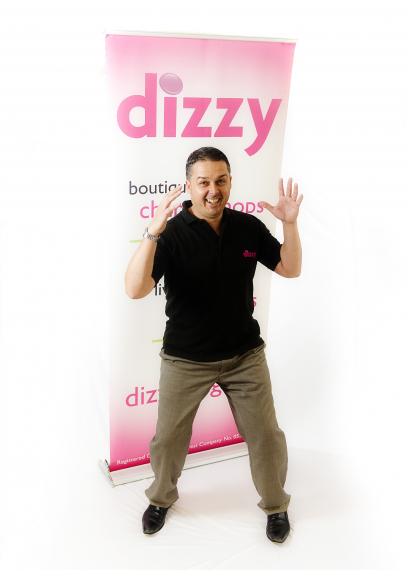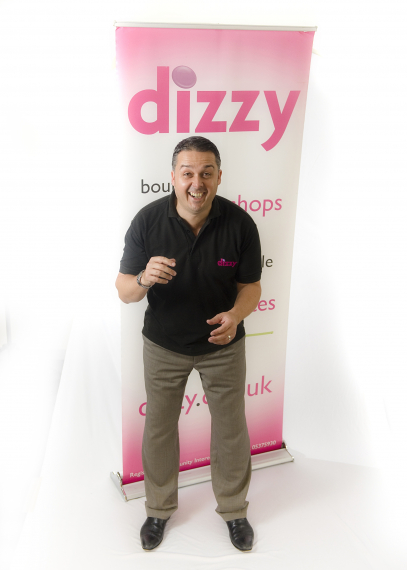 about us
dizzy : Support for Diabetes strives to raise money for and awareness of diabetes through our four 'Bring and Buy' retail shops, extensive educational literature, and many other methods of supporting those living with diabetes.
---
Who we are…
Founded in 2005, dizzy : Support for Diabetes works to promote awareness of diabetes and provide support for those dealing with the illness - whether they suffer with diabetes themselves, care for someone who has it, or are a parent of someone with the condition.
Jools Chaffer and his wife Jane founded dizzy alongside John Prescott - not the politician, John Prescott! - as a direct result of their own experiences with diabetes.
Both Jane and John have lived with the condition for many years, and as a result have built a flourishing social enterprise. Now, with their team of staff and an army of volunteers, dizzy helps to raise awareness of an illness that affects nearly three million people in the UK, plus the half a million who are unaware that they have diabetes.
---
What dizzy can do…
dizzy currently has four Bring & Buy stores across the wider Worthing area, including Rustington, Middleton-on-Sea, East Preston and Littlehampton, as well as online stores through eBay (search for us under ' dizzy2me ') and directly through our website.
We are able to distribute our educational literature through the four Bring & Buy stores; this is a fundamental way of disseminating information and promoting our support groups and awareness days.
Alongside this information on diabetes, dizzy provide increased access to subsidised glucose monitors and assistance products such as I.C.E (in case of emergency) tags.
Thanks to our status as a 'social enterprise', we are able to work alongside other local diabetes support groups, helping with financial assistance for things such as children's education 'holidays' and two fantastic 'Hypo-Alert Dogs', who will eventually live with those in need of help with brittle diabetes.
---
'Cook & Eat' Project
Our ' Cook & Eat ' sessions will launch in summer of 2011, providing opportunities for anyone to come along and learn about cooking healthy foods.
For those who are newly diagnosed or need a refresher of diabetes diet advice, recipes will be given out, and everyone can prepare food together in a no-pressure environment.
Anybody is welcome to become involved with the 'Cook & Eat' project; just give us a call at dizzy HQ to see how you can help raise awareness of the importance of diet and diabetes.
---
How you can help…
At dizzy : Support for Diabetes, we don't receive any grant or trust funding, we function purely on the generous support from our local community shops and donations from the general public.
You can help us to spread the word about living with diabetes, or perhaps even hold an event in support for dizzy.
How about a sugar-free tea and cake morning, or a fundraising sporting event?
We will be more than happy to supply you with a fundraising pack, or tips and hints on running an event - just give us a shout!
---
Donations for dizzy…
We are massively grateful for your donation; these include everything from clothing and shoes, to CDs, books and toys.
Cash and cheque donations are welcomed at all of the dizzy : Support for Diabetes community shops, and there is also a 'Donate Now' option on our website.
Contact Us

1st Floor Offices
10 Beach Road
Littlehampton
West Sussex.

BN17 5HT

find us here

follow us

This is a live stream from Twitter - not the voice of thebestof!

find us on facebook

thebestof awards