Bringing a Business Coach into your world will mean you gain the valuable insight that years of successful experience completely independent of your business can bring. 
Nell's support & guidance will support you in developing both short and long-term goals and strategies, not to mention improving your business in areas that have possibly been overlooked. Nell Op De Beeck, ACTIONCoach Business Coach, firmly believes that a Business Coach is better than a consultant for a variety of reasons. 
The truth is your business may survive without working with a Business Coach, but will it thrive...?
About Nell Op De Beeck
When you meet Nell, one thing stands out: her no-nonsense approach.
As a certified Business Coach to small and medium sized businesses, she's on hand to provide business help, business advice, business coaching and mentoring services.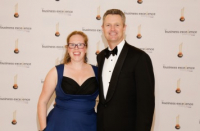 She's straight talking and direct but by the same token is a passionate, caring person that thrives on watching her clients move forward and grow, both personally and as business owners.
Nell loves challenging people - pushing their boundaries, but above all, motivating them to achieve their goals.
Coaching sessions are focused but fun - and with Nell it's so much more too. Clients regularly attend workshops and educational seminars with Nell, and perhaps most importantly, the social events are a blast too.
Nell refers to it as her "Nell Family and is immensely proud of the great community she's nurtured amongst her clients. 
"Off the pitch" Nell is an ardent F1 fan and admits to being owned by Rufus, the Basset Hound!
How does it work?
As your Business Coach and advisor, Nell is there to support you in delivering the results you want to achieve for your business.
By incorporating proven methodologies, tools and systems that have been tried and tested over the last 20 years on tens of thousands of businesses globally. Just like a sports coach you'll be pushed to perform at your optimal levels, and you'll be held accountable for your results.
Sound good?
Then call Nell on 01252 890 940 to schedule a Free Business Coaching session to get started…
Business Tools
Fancy tapping into some valuable strategies, tested tools, and systems with proven track records to build any business (especially yours) right now, right here...?
Then make use of the business tools available!
How healthy is your business? Put it to the test by clicking on the Business Health Check tool.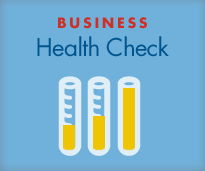 Is your marketing marvellous or mediocre? Take the Marketing Quiz and find out!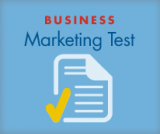 Complete the questionnaire in the Business Profit Calculator and take the first steps to growing the profit in your company.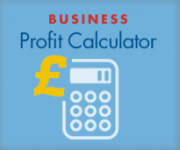 Events
Working with Nell isn't something that business owners do in isolation.
There are events and workshops to interact with other like-minded people, sharing your knowledge and experience.
To see what's coming up click here.