Smash a cake
13th May 2016
... Comments
---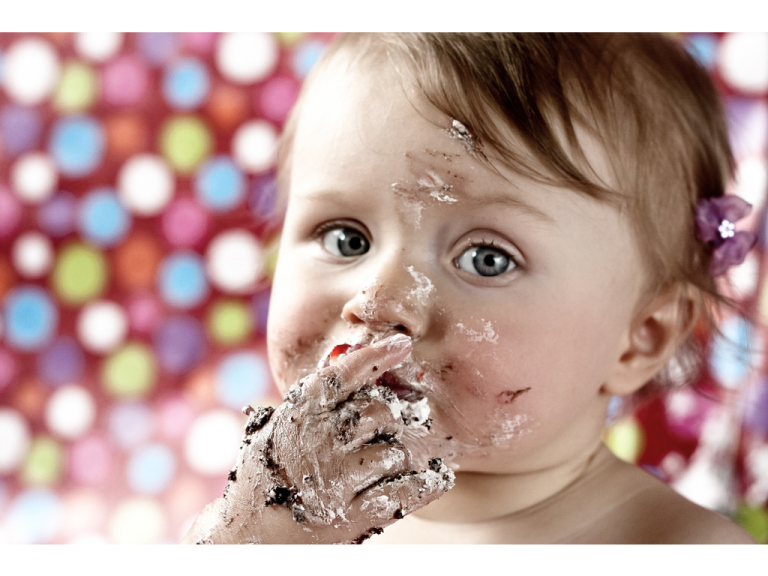 This trend started a few years back in the USA, and now has made its way across the pond. You simply get a perfectly good cake, and take photos of your one year old making a royal mess with it. Cake smashes are growing in popularity – and they're a lot of fun for everyone involved!
Here are some tips collected from cake smash sites.
Preparation
It's going to be dirty, be ready to clean up afterwards! Have plenty of wipes and towels or a bath handy. If you're shooting outdoors, take a bag to dispose of the used wipes.
You might like to use some cheap lino off-cuts as flooring – they can be rolled up and simply hosed off afterwards.
You can use bunting or a few balloons or streamers to add colour to the background, but remember that you want the baby and the cake to be the focus - you don't need to go overboard with decorations. Other photographers suggest using a plain, solid coloured background.

Think about what you want your child to wear. Remember that whatever they're wearing might end up covered in cake and icing, so now's not the time for fancy clothes! Lots of parents just put their little ones in nappies for the cake smash.

If your child will be wearing a disposable nappy in the pictures, it can look nicer if they've got a nappy cover over the top.
The cake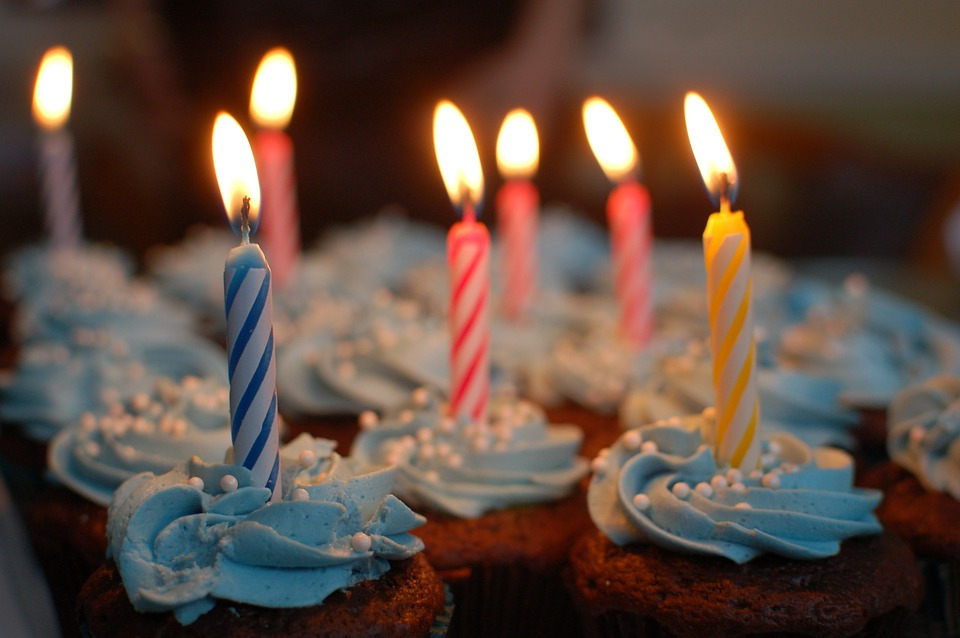 You don't have to go overboard with the cake – many parents suggest buying un-iced sponge cakes from the supermarket them icing them yourself, as the sponge breaks up easily.
Avoid fondant, as it's too hard for kids to break into! Buttercream icing – or even whipped cream - is best.
Don't use chocolate cake or red frosting. Mixed with drool both can begin to look like unpleasant bodily functions. (Plus, think of the clean up!)
Don't keep the cake in the fridge beforehand, as it can make them too hard for kids to break up.

Most photographers say that vanilla cake looks best in photos, and advise parents to avoid chocolate. Red icing is probably best avoided, too, as when it melts it can look a bit like blood.

While you can use coloured icing or trims, simple cakes can look great in photos – colourful sprinkles on a white cake is all you need!
The photographer
Michael Butters is offering a great cake smash photo deal at £95, that includes the cake and studio or location up to 25 miles radius of Winchester. This is currently 20% off, hurry!
"My understanding of how important the family is and a natural way of photographing enables you and your family to relax and be yourselves. Experience over time has allowed me to capture what makes each member of your family unique and unforgettable."
The birthday girl or boy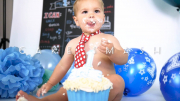 There is a high chance that the birthday child will have no interest in actually eating the cake.
A) hates it and turns to a sobbing mess or
B) loves it, woofs it down and turns into a sobbing mess when you take it away.
Depending on food allergies, sensitivities or family preference you could do a birthday smash bowl of watermelon or a birthday smash bowl of whipped cream with sprinkles or a birthday smear of soy vanilla yogurt with sprinkles. Obviously putting a giant cake in front of anyone is a risky move so adjust this part for your baby and be prepared that things could go horribly wrong (best laid plans and all that)
Afterwards
Have a bath ready to go.