April 1st to May 2nd is National Pet Month, and time to celebrate for all true Pet lovers!
Where else, for many, can we guarantee unconditional love, lack of being judged, and sheer delight at being together? What can we offer in return for such love? National Pet Month has some suggestions.
National Pet Month applauds and promotes responsible pet ownership, whilst prompting less aware owners to improve their stewardship of a pet. National Pet Month also encourages Veterinary practices, pet friendly businesses, groups and individuals to attend and take part in events aimed at raising money for local Pet Charities.
National Pet Month is in its 27th year and is stronger and more actively followed with each passing year. This year the plans are to celebrate the wonderful beneficial impact that Pets have on the everyday lives of people and we suggest a number of recommendations on how people may reciprocate the love and trust that our pets offer us.
The National Pet Month top ten tips, plus one are:
Plan carefully before getting a pet, research what the pet will need and how it will fit into your life style. Does it have special needs; exercise, diet, other forms of care?

Check out the type of pet, is it friendly, does it like people, children especially? Has it been well bred and well trained, is it trainable?

Diet, will the pet require special food, what has it been fed previously? Can you cope with the feeding needs of the pet that you have chosen? The wrong diet could be disastrous.
Where will the animal sleep? Pets need their own place to sleep, somewhere quiet with their own bedding that is designed to provide your pet with adequate comfort and warmth.

Cleaning up, and regularly worming pets, especially dogs. Responsible pet owners clean up after their pets, this helps the neighbours to stay friendly.

Protection against diseases is vitally important to our pets, and to those who live in close proximity to them. Expert veterinary advice is available.

Neuter pets to prevent unwanted litters, ask your Veterinary surgeon.

Grooming is very important to any pet's health, especially longer haired breeds. This is especially important to maintain control over loose hair/fluff around the house.
Choose a pet that is easily controllable by all the family, and make sure that the correct harnesses are used and can be fitted by them.
Pet insurance is essential to protect the animal in the case of injury and illness, and third party cover in case the pet does damage to property.
Most importantly, get your dog micro chipped.
All dogs must be fitted with a microchip from April 6th, by Law. To avoid a £500 fine, ask your local veterinary surgeon for advice. The procedure is painless, simply done, low cost, and the chip carries important Identification information allowing your beloved dog to be returned to you in the event of theft or its getting lost.
For top quality British made pet products check out Grovely Pet Supplies; "a passion for pets and enhancing their health and the quality of their life."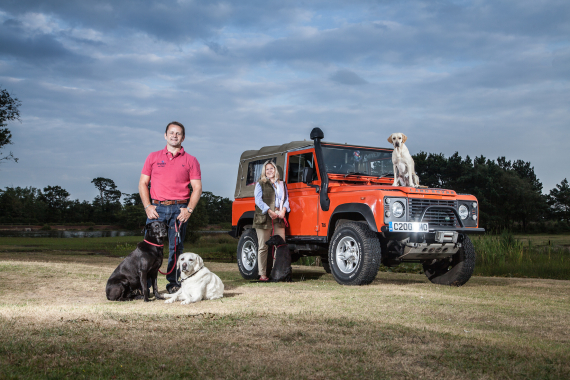 See our other pet care blogs here.