CHILDREN HAVE THE TOOLS TO STAY SAFE THANKS TO REDROW
Redrow delivered a health and safety talk to children at Queensgate Primary, less than a mile from Woodford Garden Village
Primary school pupils living near Redrow's Woodford Garden Village built on their safety skills when the homebuilder's mascots visited to deliver an important lesson.
Queensgate Primary is less than a mile from Woodford Garden Village and so as good neighbours, Redrow wants to ensure that the children stay safe near construction sites.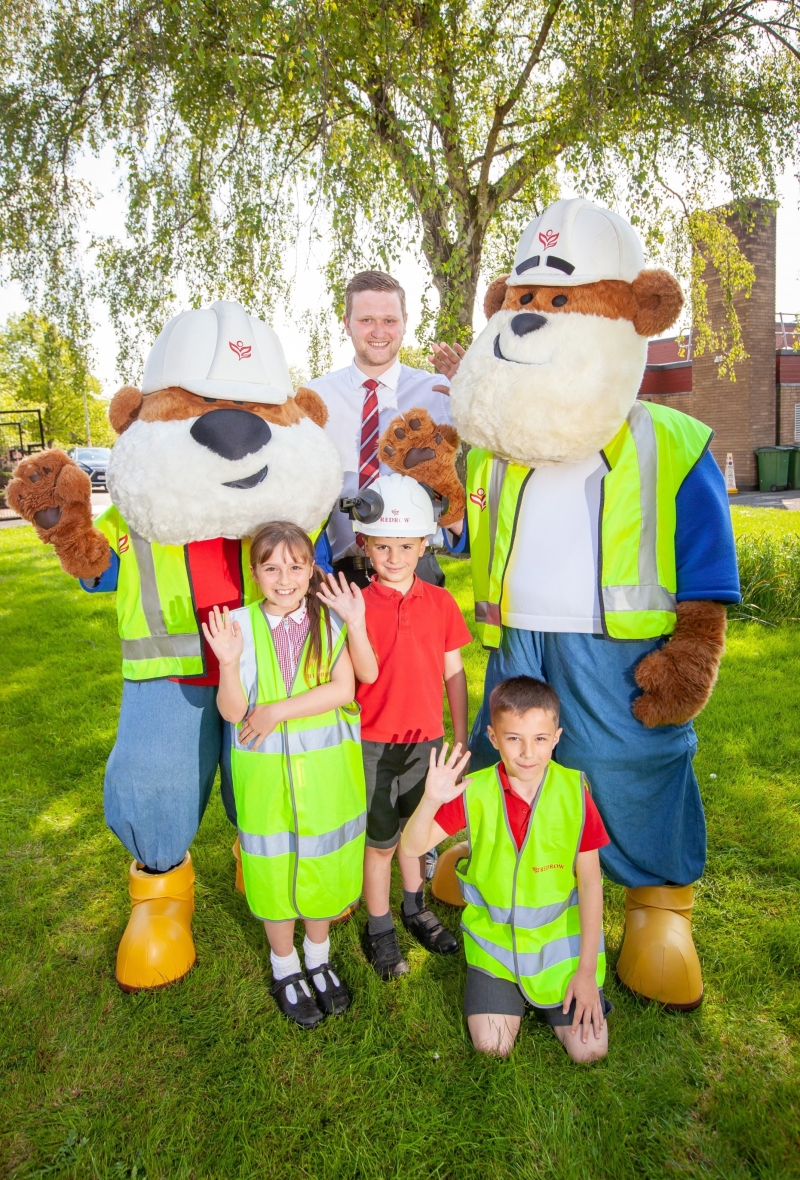 The homebuilder's mascots Buster and Buddy were joined by health, safety and environmental manager Tom Kelly, plus sales consultants Emily Bexon and Rob McCann for the session.
Children were taught about the potential hazards on a building site and the importance of wearing health and safety equipment.
Tom explained: "As a responsible homebuilder we want to encourage children to enjoy playing outside but we also want to ensure that they stay safe. With Queensgate Primary School so close to Woodford Garden Village and the holidays fast approaching, we were keen to visit the school to make children aware of the reasons why they shouldn't play on or near a construction site.
"Buster and Buddy, our mascots, help make the session fun and engaging. Hopefully it's a lesson that will last the children a lifetime and will keep them safe for years to come."
During the session, children were given the opportunity to try on items such as high-vis vests, hard hats and boots – essential pieces of kit for keeping people safe on construction sites.
Head teacher Nerys Hitchcock said: "Redrow's health and safety talk was a valuable life lesson for the children. They enjoyed meeting Buster and Buddy and trying on the hard hats and high-vis vests helped them appreciate why it's important to stay safe where building work is taking place."
Woodford Garden Village is a flagship scheme that is transforming a former aerodrome site into a thriving new community. Across 205 hectares, the scheme will include acres of open space for residents to enjoy, a new primary school, sports facilities and more.
Discover more about the homes available at Woodford Garden Village via https://www.redrow.co.uk/promo/woodford.
---
Issued for & on behalf of of Redrow Homes (NW) by Active PR