Support Jon's GR5 challenge, walking from Geneva to Nice
19th February 2018
... Comments
---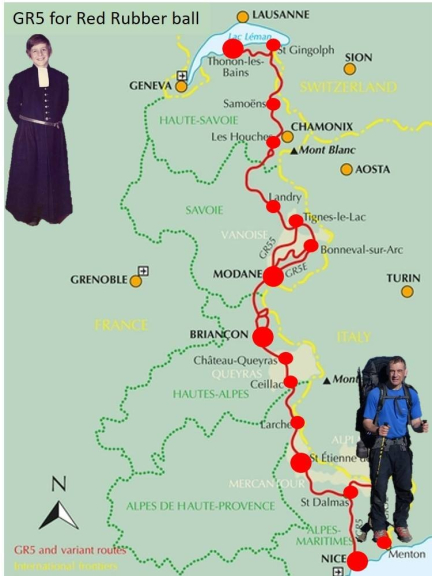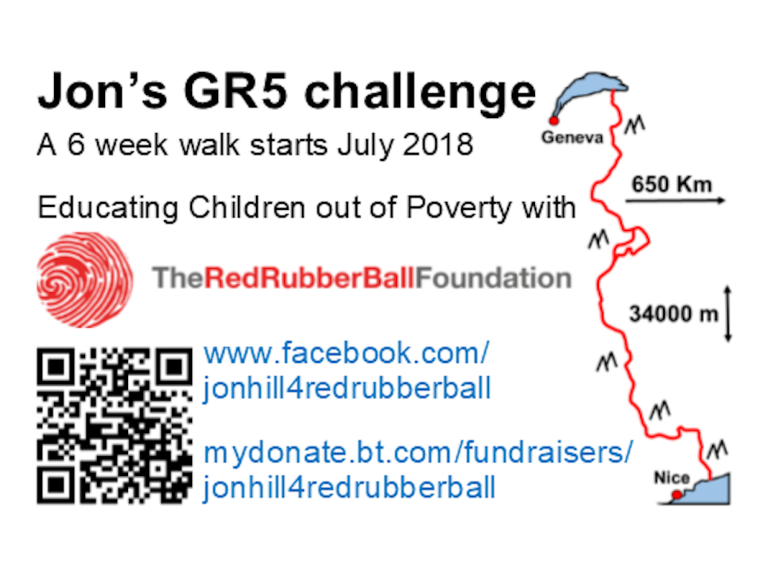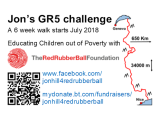 Inspired by a talk from Neil Kirby of the Red Rubber Ball Foundation (www.redrubberball.org.uk), Jon Hill has set himself the challenge to raise funds for the education of children in Africa by walking from
Geneva to Nice.
Jon tells us more about the charity, his background and the challenge.
Neil's talk to St. Albans adventure group showed how education in Africa can be life changing for a young person and their family. Just a few thousand pounds can provide a 4 year scholarship for high school, leading to employment and a wage which will support the whole family. Neil also described the Red Rubber Ball foundation philosophy of "paying forward" and this resonated with my own childhood. I was very fortunate to have a sponsored boarding school education at Christ's Hospital, Horsham, which my family could never have afforded.
I set myself the challenge of helping Red Rubber Ball foundation to provide similar educational opportunities. I decided to do this by a sponsored walk of the GR5 starting in July. The GR5 is a long distance trail from Lake Geneva to Nice through the heart of the French Alps. The route covers a distance of approximately 650 Km with 34,000 metres of ascent and descent (15 marathons plus 4 Everests), I expect to be walking for more than 30 days.
My planning and the walk itself can be followed at www.facebook.com/jonhill4redrubberball and donations can be made at https://mydonate.bt.com/fundraisers/jonhill4redrubberball
I am fully funding my challenge myself, Mydonate takes no commission and Red Rubber Ball foundation have no administration fees. Every penny donated goes to a young person's education, please give generously and remember to gift aid.
Thank you.