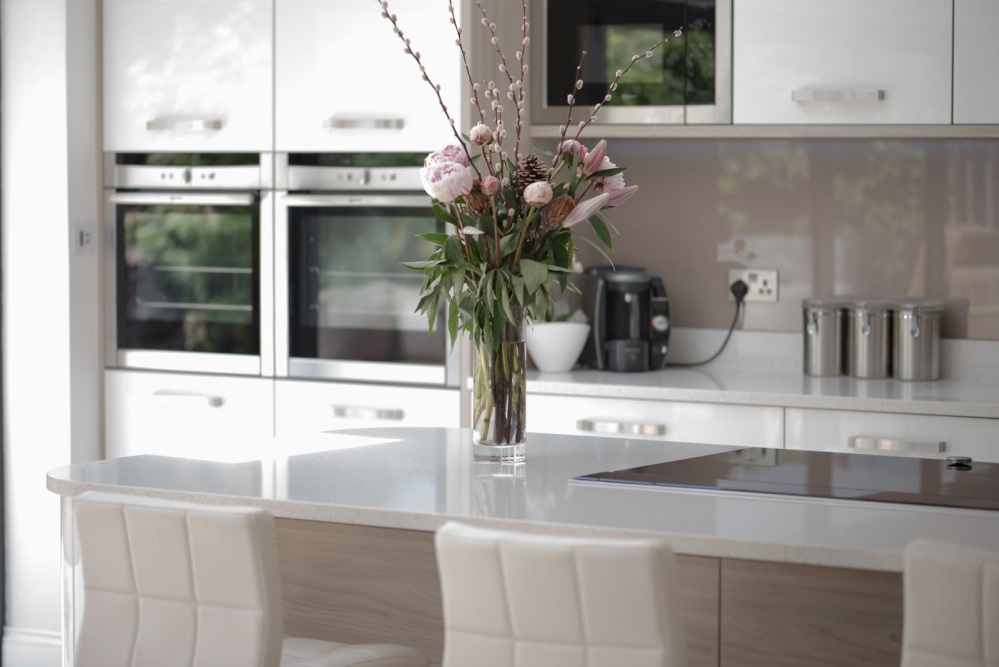 Instant hot water taps– no need for a kettle, makes space on the worktop and saves time.
Open shelves instead of eye-level cabinets – to create a feeling of more space and where you can display nice bits of china and glassware.  But don't be tempted to have too many – they need dusting!
Larders – either a walk-in larder with shelves, spice racks, space for mixers/coffee machines if you want to keep them out of sight – or well-designed larder cupboards with pull out shelving so everything is easier to locate.
Islands – sometimes 2 – one for seating, the other for food preparation.  Make sure you leave enough space around the island (ideally around 1.2m).
Soft, muted colours.  White is still popular but there is an increasing trend towards warm greys and pastels like pale blue and green.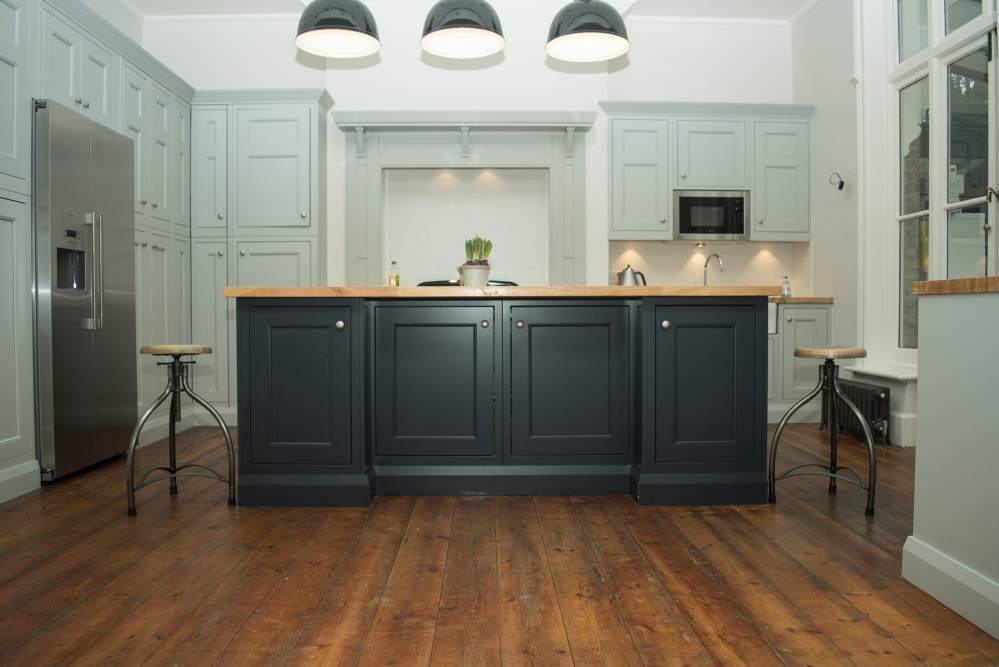 Hi-tech. Kitchens are being designed with state-of-the-art appliances, from steam ovens to built-in coffee machines to wine coolers – some you can even control from your mobile phone. Many kitchens are also now planned with hidden charging stations to store devices like phones and tablets so that they are always operable, at hand and charged.
Open Plan. The kitchen continues to be a social space and
an open floor plan kitchen/diner/living area makes it the centre of the home.  As a result, appliances will be increasingly hidden from view, worktops kept clear and ventilation will become more important so smells do not waft everywhere.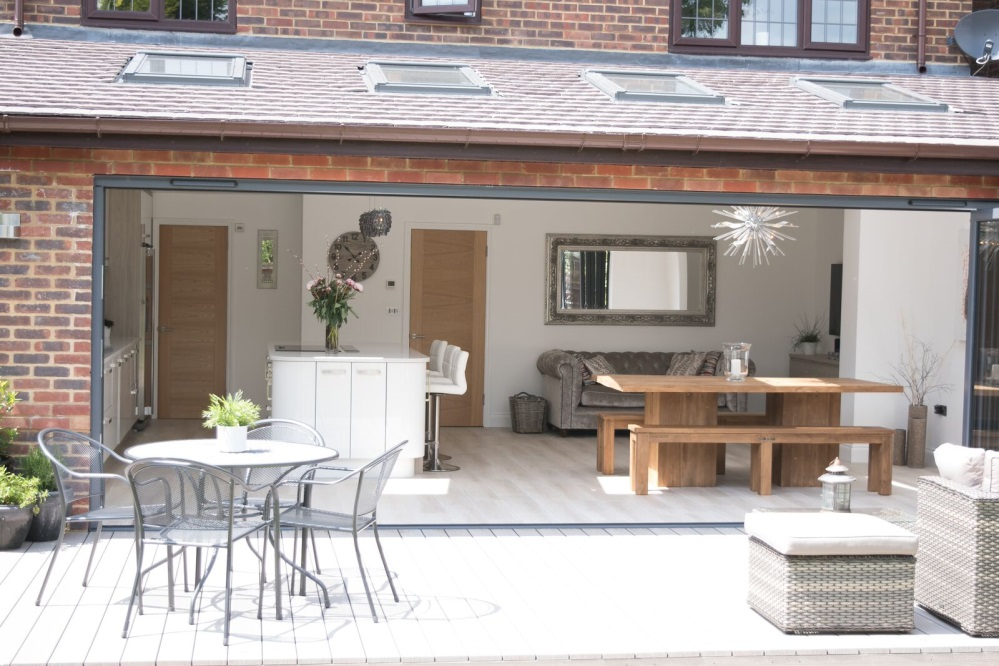 Lighting. 3 levels of lighting is becoming the norm – mood lighting, overhead lighting and task lighting for over the hob, sink and food preparation areas. Under counter or floor level lighting adds an extra touch of sophistication.
Metals. Metals and metallics have been hugely popular over the past few years and the trend seems set to continue although possibly in a more refined satin rather than shiny way. Huge American fridge/freezers continue to be popular and are very practical.
Texture and natural products. Additional colour tones, textures and natural products will continue to add depth and interest.
For advice on kitchen design, please contact Kitchen Ergonomics on 01438 222929/https://www.thebestof.co.uk/local/st-albans-and-harpenden/business-guide/feature/kitchen-ergonomics