Freshly milled chapatti flour is now available to buy at Mill Green Mill and Museum
2nd March 2017
... Comments
---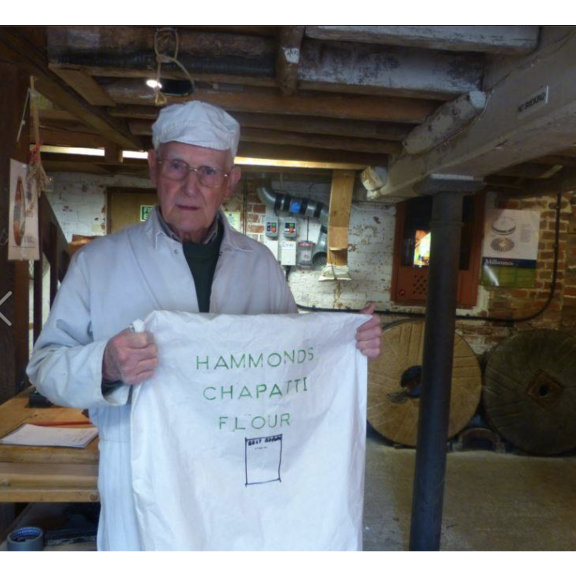 Buying local now even easier at Mill Green 
Following an increase in demand, millers at Mill Green are now milling chapatti flour using local grain sourced from a local grower, meaning the journey from field to plate is short and good for the environment.
Councillor Tony Kingsbury, Executive Member for Policy and Culture, said: "After having requests from numerous visitors to the museum it's great that we are now able to offer chapatti flour, which I'm sure will be very popular.
"There's also some recipes available at Mill Green for dishes to go with the chapatti flour, so make sure you pay the museum a visit soon."
Miller Richard Deaconsaid: "The difference between our organic stoneground wholemeal flour and our organic wholemeal chapatti flour is that the grain is ground extra finely, this is achieved by lowering the top millstone more closely to the bottom millstone which breaks up the bran into finer particles.
"The flour is used for making chapattis, the griddled flatbreads popular in India, Pakistan and South Asia and makes a great addition to any aspiring baker's kitchen."
Freshly milled stoneground wholemeal flour can be ordered to your own personal specification and bagged weights of 1.5kg, 3kg, 6kg or 12kg are available at Mill Green Mill and Museum. A wholesale size of 16kg is also available.
For more information call 01707 357850 or email museum@welhat.gov.uk