WARWICK 6 A SIDE LEAGUE
AYLESFORD SCHOOL - WARWICK MONDAY
Tapping Way, Warwick, Warwickshire, CV34 6XR,
CV34 6XR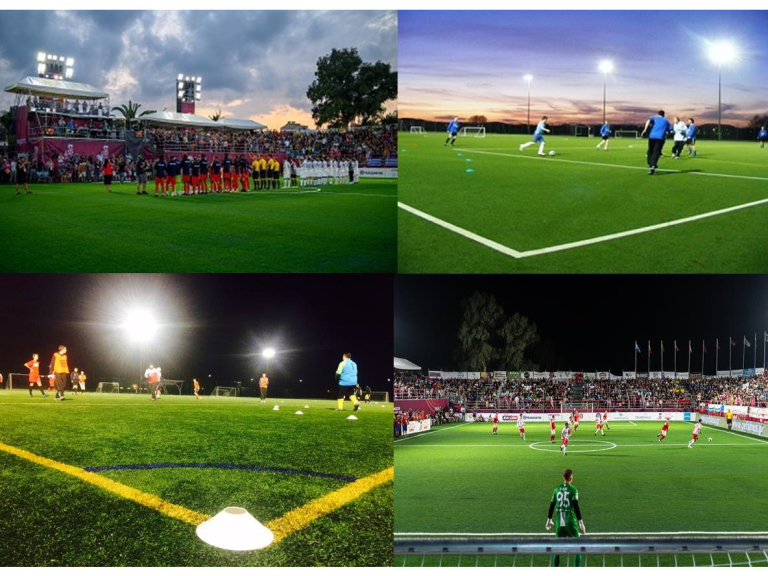 SIGN UP TO WARWICK 6 A SIDE LEAGUE TODAY. PLAY NEXT WEEK. THEN PLAY FOR YOUR COUNTRY NEXT YEAR
There are just two spaces left in the official Warwick 6-a-side league – and the teams that take them could end up in the 6 a side world cup in front of thousands!
There is reduced entry to the award winning league for the next week or so, meaning it is just £5 to join.
The league is held at Aylesford School on Monday and Tuesday  and runs throughout the year.
Leisure Leagues is the power behind the 6 a side world cup, hosted by the International Socca Federation, and because of this, the very best players in in the league could find themselves pulling on the shirt of their home nation.
But as League Manager, Ashlee Parker  put it, it doesn't matter what standard you are: "Yes," she said, "the best players will be in with a chance of doing something incredible, but 6 a side is the most inclusive port that there is. It doesn't matter whether you are brilliant footballer, or just love the game, then the league is for everyone in the community."
All matches are refereed by a qualified official and all the equipment is provided.
Leisure Leagues donates their profits to charities and good causes.
To sign up in minutes and play next week, click here: https://www.leisureleagues.net/league/aylesford-school/warwick-monday
To find out all the leagues in the area, click here: https://www.leisureleagues.net/county/warwickshire
Future dates
Tuesday 18th August 7:30pm until 9:30pm
Monday 24th August 7:30pm until 9:30pm
Tuesday 25th August 7:30pm until 9:30pm
Monday 31st August 7:30pm until 9:30pm
Tuesday 1st September 7:30pm until 9:30pm
Monday 7th September 7:30pm until 9:30pm
Tuesday 8th September 7:30pm until 9:30pm
Monday 14th September 7:30pm until 9:30pm
Tuesday 15th September 7:30pm until 9:30pm
Monday 21st September 7:30pm until 9:30pm
Tuesday 22nd September 7:30pm until 9:30pm
Monday 28th September 7:30pm until 9:30pm
Tuesday 29th September 7:30pm until 9:30pm
Monday 5th October 7:30pm until 9:30pm
Tuesday 6th October 7:30pm until 9:30pm
Monday 12th October 7:30pm until 9:30pm
Tuesday 13th October 7:30pm until 9:30pm
Monday 19th October 7:30pm until 9:30pm
Tuesday 20th October 7:30pm until 9:30pm
Monday 26th October 7:30pm until 9:30pm
Tuesday 27th October 7:30pm until 9:30pm
Monday 2nd November 7:30pm until 9:30pm
Tuesday 3rd November 7:30pm until 9:30pm
Monday 9th November 7:30pm until 9:30pm
Tuesday 10th November 7:30pm until 9:30pm
Monday 16th November 7:30pm until 9:30pm
Tuesday 17th November 7:30pm until 9:30pm