Willenhall Lock Stock Christmas Bhangra Smash UP
29th November 2021
... Comments
---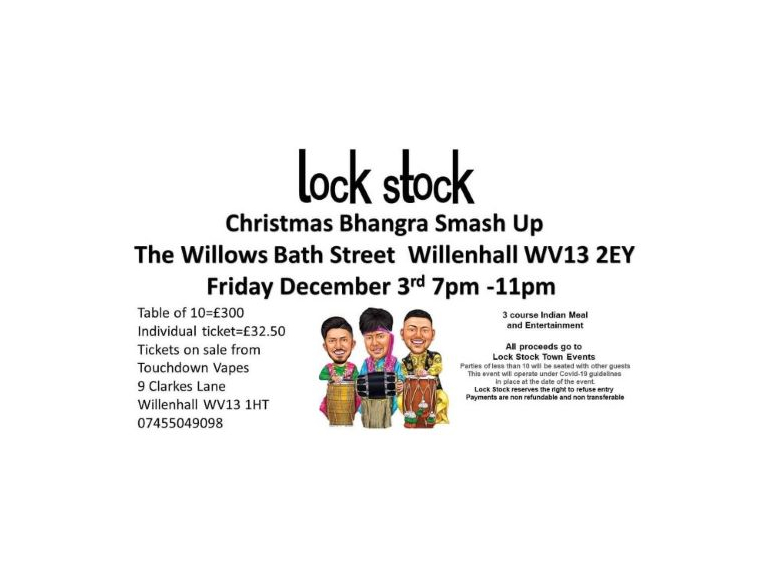 "Taxi for Mr Jagger".  Wednesday February 5th 1964 a fledgling group called The Rolling Stones played Willenhall Baths for an advance ticket price of Six Shillings.  At the end of the performance local taxi owner Henry Constable was waiting outside for a fare.     Suddenly the door opened and the young man shouted "Save me from the gals!" then exited on the opposite side of Henry`s taxi. 
The taxi didn`t move, no fare was paid and the transient passenger was Mick Jagger.     Fast forward to 2021. 
Harry Constable (pictured), son of the Henry, has renovated his Dad`s taxi - a FX4D - and will be recreating the moment outside The Willows, formerly Willenhall Baths on Friday 3rd December where Willenhall Lock Stock are promoting Christmas Bhangra Smash Up Party.  
Harry is co-founder of Willenhall Transport Show and Willenhall Lock Stock who put on annual events in Willenhall Memorial Park attracting over 4,000 visitors and reinvest their  profits back into Willenhall town events and good causes.   Lock Stock`s Christmas Bhangra Smash Up on Friday 3rd December will be donating all proceeds from the evening to Willenhall Town Partnership for their Christmas Town Christmas events including a Christmas Market on Saturday 11th December.  T
he evening will include an Indian 3 course meal with entertainment including Bhangra Smash Up who are regular performers at Willenhall Lock Stock and never fail to get a crowd of 2,000 dancing.  Tickets for individuals and tables are on sale from Touchdown Vapes in Clarkes lane Willenhall and is an alternative Christmas party that helps support Willenhall town.  
More information: Nigel Dutton Director of Willenhall Lock Stock 07889208051 nigel.dutton@beeventz.co.uk