Why don't hairdressers like box dyes?
4th May 2020
... Comments
---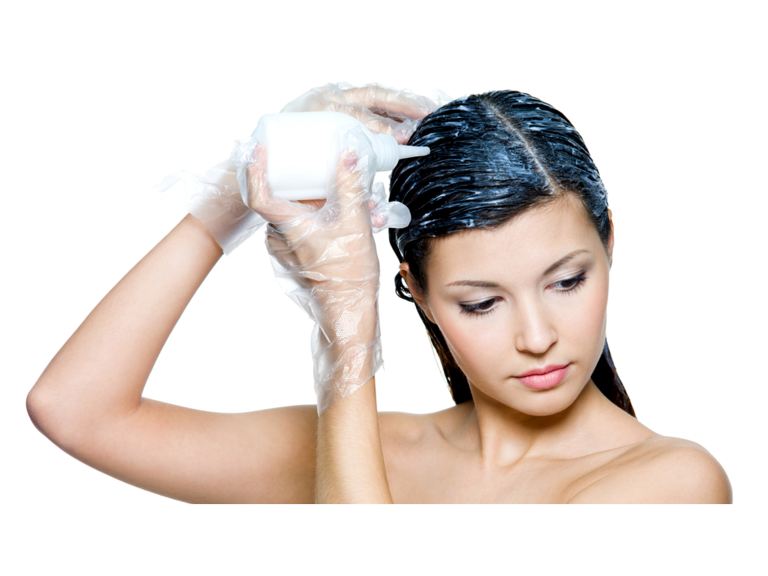 So you can't take it anymore. You want to dye your hair but your hairdresser is saying "step away from the box dye", but why? Aren't all dyes the same? Surely it's not that hard to do! Below are some reasons why in our profession we are not big fans of home hair dye kits.
One size does not fit all.  Let's face it, a box dye is designed for anyone and everyone. However if I were to apply the same colour to 12 different people we would get very differing results. This is because they are only made with one formula in mind and do not take into account your natural hair colour, previous colour history and desired results. These are all things that your hairdresser will have factored into their colour choice decision. Most box dyes are formulated with the maximum amount of pigments and ammonia. This causes damage to the hair that is unnecessary. The colour that we, as stylists, would produce to cover grey is very different to one for a client wanting to go blonde. Customization is the key to healthier hair. A box dye can't do that.
Box Dye = Unpredictable Results. Have you ever applied a colour and wondered why it didn't end up looking like on the box? In the words of Forest Gump (well altered a little!) Like a box of chocolates....you never know what you're gonna get! Most box dye users don't have the wealth of knowledge about the laws of colour,the colour wheel,how to differentiate between colour levels as well as how to select the right developer. We don't expect you to. We spent years learning and understanding things and are still learning all the time. When tackling a client in salon, most of the time, we would be using multiple colours to achieve the best results. For example: a client with grey roots would need a colour mixing up to cover the grey while another colour with a different peroxide level will be mixed and applied for the mid lengths and ends to freshen up. A box dye can't do that.
Want multi dimensional hair? Forget it with a box dye. It is only formulated with one colour, and applying it to the whole head will give you exactly that. The only way multidimensional tones may happen is if you already have pre existing highlights. Yet again though you won't really know what colour you end up with. Your roots are also likely to look a totally different colour to the rest of the hair giving an unblended result. Most stylists will work with many techniques to strategically place colour using a variety of colours, formula strengths as well as processing times. All of this to achieve the look you want. A box dye can't do that.
Damage to the hair. All hair dyes will damage the hair. Basically the higher the peroxide level and the longer it is left on then the more damage. If a client comes in and only wants their rich brown colour refreshing, then we would use a lower peroxide level. This does much less damage to the hair ensuring the colour will last for longer. Damaged hair will result in colour fade much quicker than hair in good condition. Box dye is designed to cover grey. For this they need to be formulated with at least 30 vol peroxide. This is a high level which can damage the hair especially with repeated application. Some dyes contain even higher than this. A high peroxide level is not needed for every situation.You could be further damaging your hair condition without really needing to. Your stylist will always choose the least damaging option to help keep your hair in optimal health. A box dye can't do that.
Pastel or grey toned hair. So we've talked a bit about multi tonal which leads me straight into lightening services. Out of all the colour services this is the most challenging, even for professionals, let alone trying to do it at home. Companies are now encouraging you to believe that really light hair, grey or pastel tones can be achieved in one application. in reality this takes many lightening sessions which is better off done by a professional if you want to keep your own hair in tact. You only need to take a quick look at YouTube to see the vast number of hair lightening fails. Lightening at home is by far the riskiest and most damaging thing you can do to your hair. The reality is these trends are best off done in salon. Even an ombre will use multiple techniques from hand painting, babylights and much more. This type of application can only be done well by a professional stylist with experience. A box dye can't do that. 
I think the main reason people will turn to a box dye is that they believe a salon will be much pricier. You might be surprised. Why not call a salon and find out the cost for the look you want. When you compare it to how many different products you may have to buy you could be shocked.
Not only that, think of the important time you are giving yourself. Time just for you. Time away from the kids. Time to feel truly pampered. Time to breathe. Time to laugh and gossip. Time with friends. In our salon that's what I feel we give you. Precious time.......plus a fabulous head of hair!
Although our salon is temporarily closed during lockdown, we are still taking enquiries.
If you would like to join our priority waiting list or discuss what services you would like to book in, please email us on enigmahairandbeauty@hotmail.co.uk or contact us via our facebook page here
Engima Hair & Beauty
128 Darlaston Road,
King's Hill,
Darlaston,
Wednesbury,
West Midlands
WS10 7TA
0121 568 7130