WASUP World Against Single Use Plastic
1st June 2021
... Comments
---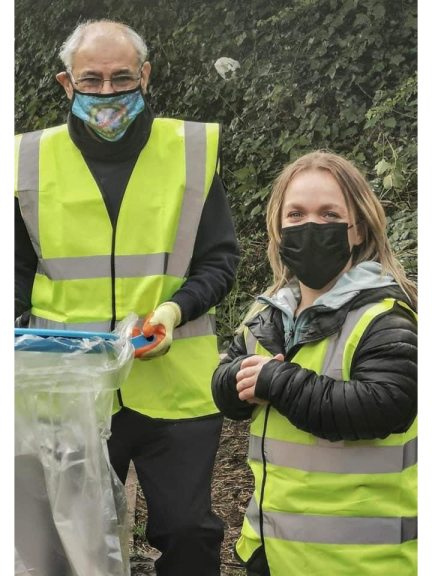 World Against Single Use Plastic was founded in 2017 by Professor Abdul Rashid Gatrad OBE, Deputy Lieutenant to her Majesty the Queen, and Consultant at the Manor Hospital in Walsall. Professor Gatrad has provided humanitarian aid to over 20 countries, and is bringing together volunteers from WASUP, and also working with other organisations such as clubs, schools, faith groups, colleges, etc in addressing the dangers of plastic waste to the environment and human health.  
WASUP has groups in over a dozen countries, and is tackling the problem of single use plastic, not only through education, but also through taking practical steps such as cleaning up communities and canals, putting pressure on the plastic supply chain, making video's, giving lectures and talks to colleges and schools, social media features, etc.  
WASUP is a community brand with the Commonwealth Games Birmingham 2022, and as chairman of the Games, the Lord Lieutenant is aiming for a planet friendly games with zero carbon and zero single plastic use. WASUP has set up a competition to award a David Attenborough Trophy to anyone, school, or organisation which collects 2022 bags of litter by the time the games begin. On top of this the Commonwealth Games are looking for 13,000 volunteers to ensure that Birmingham shows a planet friendly face to the world at this historic time.  
Recently WASUP volunteers were involved in a canal clean up in Walsall and were joined by Ellie Simmonds OBE Paralympian swimmer, gold medal winner and WASUP supporter. The team were also joined by Jennifer Carless Miss North Yorkshire, Chief International WASUP Ambassador and Miss England finalist.  
Phil Buckley 29/5/2021