Walsall Travel Counsellor highlights the importance of protecting your holiday
13th March 2014
... Comments
---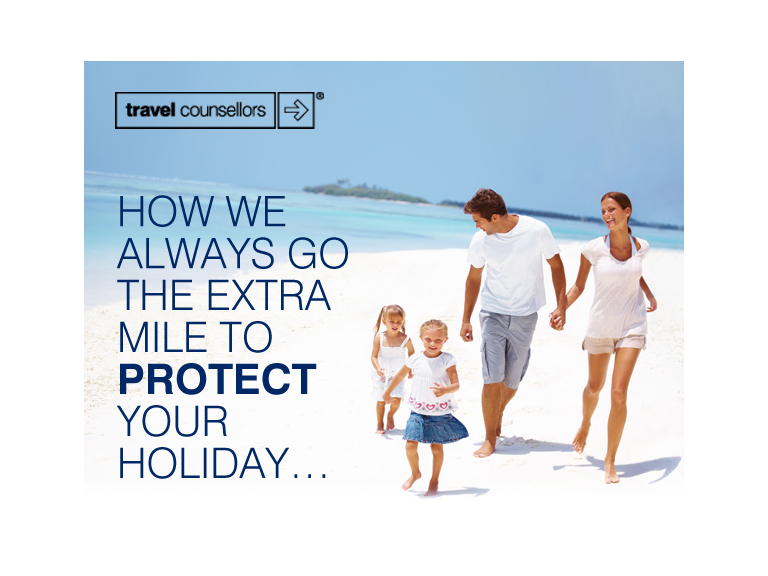 Last week a report compiled by the NFIB (National Fraud Intelligence Bureau) warned the general public about the dangers posed by on-line holiday booking fraud.
Last year an estimated £7million was stolen from unsuspecting holidaymakers by on-line fraudsters.This really does highlight the importance of booking through an agent you can trust, who can deliver a highly personal travel service and can also financially protect you should anything go wrong. We are seeing more customers recognising the value in this type of personal service, as trying to find the 'cheapest price' on the internet can often come at more of a cost.
The importance of ensuring your holiday is fully protected has also been highlighted by a recent supplier failure within the industry. Last week travel accommodation suppliers Holiday Brokers and EuroRooms, part of the On Holiday Group, ceased trading, which in many cases left customers un-protected and having to find new accommodation, particularly those who had booked on the internet and had no agent to give them help or advice.
When unfortunate events such as this happen it really does highlight the need to book with someone who will be there at the end of the phone to offer reassurance and assistance. That is something the internet can't offer. I am also very proud to be part of a company that takes its customers' financial peace of mind so seriously as we offer the best protection in the travel industry through our own financial trust. This means that all bookings made through On Holiday Group by Travel Counsellors are re-protected and are going ahead as planned. I am also available to any travellers who may have been affected by the collapse and are looking for help or advice about their booking."
The Travel Counsellors Trust, alongside the Government's new ATOL regime, provides a unique financial guarantee that covers absolutely everything customers book though the company, including hotels, low cost airlines, scheduled flights and car rental. This means that all of my customers can be sure when they hear news about a travel company in trouble, they will not have lost their money.
Plus as I run my business from home customers can book their travel arrangements at a time to suit them and I can be available to them around the clock. Also unlike many retail agencies which are owned by a big name tour operator, Travel Counsellors is completely independent, meaning that I am free to recommend the holiday that exactly suits my clients' needs. Most importantly I am always there for my customers and can offer experience, knowledge and trust - something the internet simply can't.
01922 897620