Walsall Community Champion Takes To Community Radio
26th March 2021
... Comments
---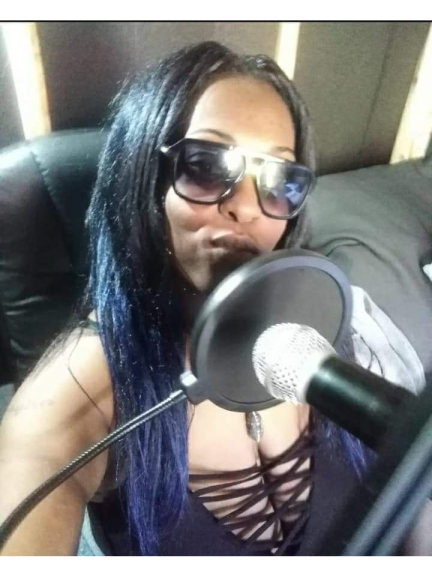 Samantha Pearce professionally known as Kiani, from Walsall, West Midlands, has been busy in the creative world with her community projects 2020 and since February 2021 broadcasting on Hope Radio|87.9fm. New Music Live from Studio 5 along with Nicholas J Barlow, Saturdays 3pm-4pm repeated Wednesdays 5pm-6pm. Playing local new music and from around the globe, musicians, venues, rehearsal rooms, each week interviewing a new guest or guests, asking them what we wanna know, how are they, what inspires them and what do they listen to when they not 'musicing' and so much more.  
"I love it at Hope, I'm learning so much from everyone I've met so far, only online or phone call too. It really is hard to believe all Peni Whelan, Brum Community Media and Hope Radio have accomplished in a year, I mean the VR Room launching (or launched ***please edit accordingly***). I really enjoy being able to connect with music and with our listeners each week and share great new music...I also love how interactive and eclectic our show has become."  
Kiani is Founder and CEO of Inspired To Inspire, Independent Community Developement Organisation, which is in transition of becoming a registered Community Interest Group.   
"I'm a firm believer in we create our own reality, and after the year 2020 was, I've decided I'm gonna live each day as if it were my last #regardless."   2020 Walsall Windrush Generation Project launched together with 4 other Walsall organisations:- Unique Coaching For You, Walsall Creative Factory, Caldmore Community Gardens and Walsall Black Sisters Collective. 2021 we have again joined forces with more organisations in Walsall to come together and continue to support our community with essential Covid support, wide range of therapies, hot meals on wheels, Saturday soup pot planting and so much more.  
Kiani soon to be author, an inspirational stories anthology The New Woman Launching in July this year. "Thank you Ian for supporting the dream, thank you Brum Community Media for Hope Radio."