Walsall based vending firm Coinadrink retains its Investors in People Gold status.
14th June 2021
... Comments
---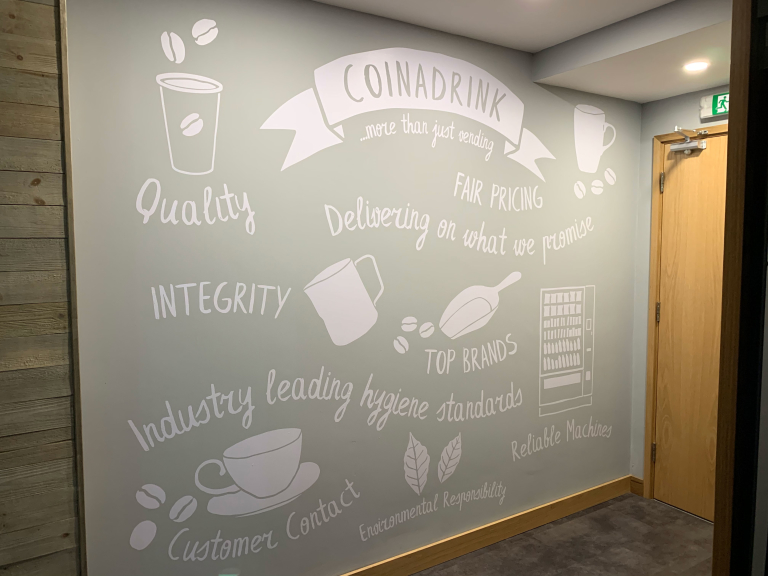 In what is no easy feat, Black Country vending firm Coinadrink Limited has recently retained their Investors in People Gold status.
Founded in 1991, Investors in People is an accreditation that recognises the value businesses place on their employees. The organisation's purpose is to make work better, through appreciating those who work for you. 
They focus on morale and wellbeing and organisations awarded with this accreditation will see these as important areas they need to monitor. It starts from the very beginning to ensure employees are recruited and trained appropriately, before closely evaluating their position over time to make sure they are satisfied with every aspect of their job.
Having held the privileged Gold status for a very long time now, the criteria for success this time around was tougher than ever, and that's without the impact of Covid-19 when businesses could perhaps be forgiven for taking their eye off the ball. The fact that we have retained this accreditation is a fantastic achievement and just goes to show that we will never abandon our commitment towards those who represent our business.
Our team are central to the values we hold as a business and are crucial to the service we deliver to our customers. We will never stop investing in our workforce, from involving them in key decision making to investing in their own professional development. Only recently have we shared articles on our website detailing those who are currently undertaking successful apprenticeships with us.
And we are thrilled that our efforts have again been recognised. We believe that our staff have always been a big reason why Coinadrink Limited has enjoyed such longevity, having been in business nearly six decades.
Of course, such a happy, respected team makes them motivated to do their best towards our customers. They are committed to maintaining the values that makes our business stand out from the rest, those that make us more than just a vending company. These include our industry leading customer service plan that goes the extra mile for your satisfaction.