Tyre Safety Tips!
7th November 2018
... Comments
---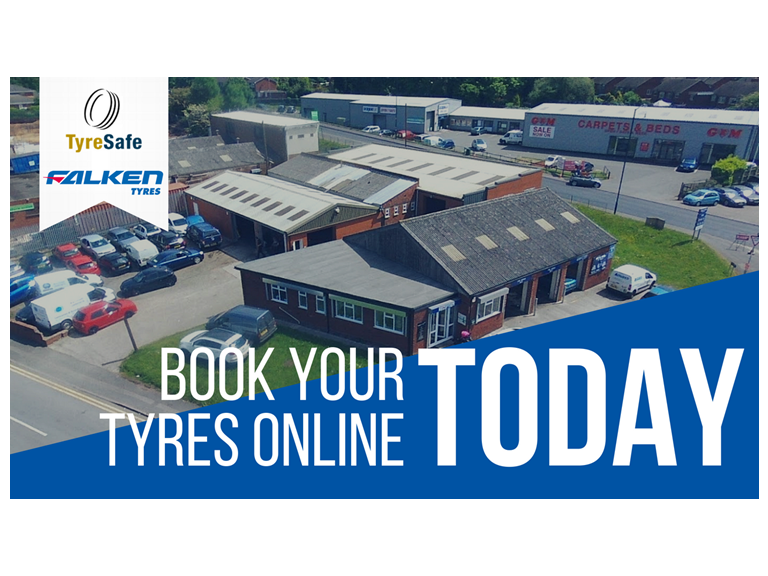 Tyre safety at your finger tips!
How safe are your tyres in the wet weather?
Tyres disperse weather! This means the lower the tread depth, the less water can be dispersed. 
Tyres on the legal limit of 1.6MM severely under-perform in wet conditions...
Emergency breaking at 70mph in the wet, on tyres that are on the legal limit compared to a tread depth of 3mm can take approx 11 car lengths longer to stop! It can also result in the car still doing 50mph at the point which the 3mm tyres would have stopped!
Where should the best tyres be fitted?
Contrary to popular belief, the best tyres should be fitted to the rear of the vehicle - irrespective of whether it is front or rear-wheel drive. Failure to adopt to this recommendation from tyre manufacture could result in 'severe over-steer' (skid risk)
Incorrect wheel alignment is costlier than you think!
Incorrect wheel alignment (front and/or rear) wears tyres and causes poor handling which increases fuel consumption - an average size tyre misaligned by 4 millimetres tries to drag the car 24 feet sideways for every mile travelled. 
Feeling the pressure? 
Incorrect tyre pressure costs you money, it's the air and not the tyre that carries the weight of the vehicle and passengers. 
Tyres that are under-flated by 20% could increase fuel consumption by approx 4%.
Research shows that 80% of blow outs occur in tyres that are under-flated!
Budget tyres are made to a budget!
Tyres form part of the vehicle's suspension and breaking system - 'budget' tyres do not perform to the same level as those fitted at factory.
To book in for any service or to get a consultation for new tyres contact Walsall Wood Tyre & Service on 01543454644.