Top 10 plants for bees and pollinators
11th March 2016
... Comments
---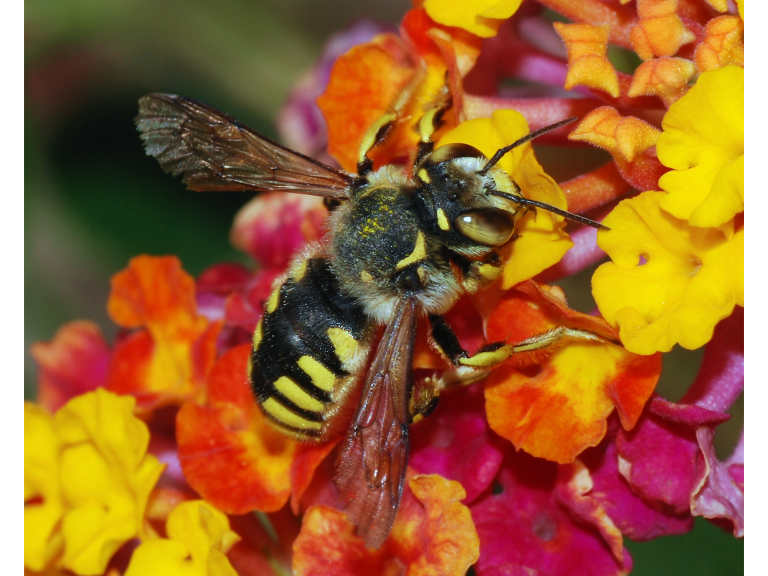 Blog Author: Bloxwich Fencing
Spring is just around the corner which means that you will soon see a lot more bees in your garden as they come out of hibernation for the warmer months.
You may not realise the important role bees play in our planet's eco-system, but did you know that bees pollinate a third of everything we eat? 
Some 84% of the crops that are grown for human consumption need bees and other insects to pollinate them to increase their yields and quality. This includes most fruits and vegetables as well as many nuts, and plants such as rapeseed and sunflowers that are turned into oil, and cocoa beans, coffee and tea.
Bees also make an invaluable contribution to ecosystems around the world. Seeds, fruits and berries that are eaten by birds and small mammals are all from plants that are pollinated by bees, making them guardians of the food chain and the biodiversity of our species. 
Insect activity is great for the whole garden ecosystem... if you help them, they will help you. The easy way to attract more beneficial wildlife, such as bees, is to grow pollen and nectar rich plants that they love.
Here at the top 10 plants for pollinators:
Lavender - Not only does it smell and look great, bees and butterflies in particular love lavender
Dahlia - Simple dahlias are low maintenance plants for pollinators and will brighten up your garden
Wallflower - With flowers blooming during spring and summer, most wallflowers are biennial which means that you can refresh your display every couple of years
Borage - Low-maintenance and an unusual shape, Borage is a Mediterranean herb that pollinating insects love
Foxgloves - A quintessential British garden plant, foxgloves have a bell-shaped flower that is popular with bees and come in a wide range of colours
Cosmos - Long-flowering, the cosmos blooms from June until late autumn and comes in loads of different styles and colours
Scabious - Scabious plants are full of nectar and insects including moths and butterflies love them. They also look great in any flower bed.
Verbena bonariensis - This is a great tall plants that is loved by pollinators. It has a tall, strong flower head that bears masses of tiny purple blooms.
Marigolds - Marigolds are ideal for summer and will grow in any soil type. Aim to buy varieties with open centres so insects can easily reach the pollen.
Marjoram - If left to grow freely, majorams will produce tiny, delicate pink or white flowers. They have protruding stamen that offer the pollen freely, making them a great choice for insect.
Here at Bloxwich Fencing we're all about improving the look of your garden, and a new fencing can be a great way to brighten up your garden. For more information about our fences, call us on 0500 506041.