To Beer or not to Beer?
26th July 2021
... Comments
---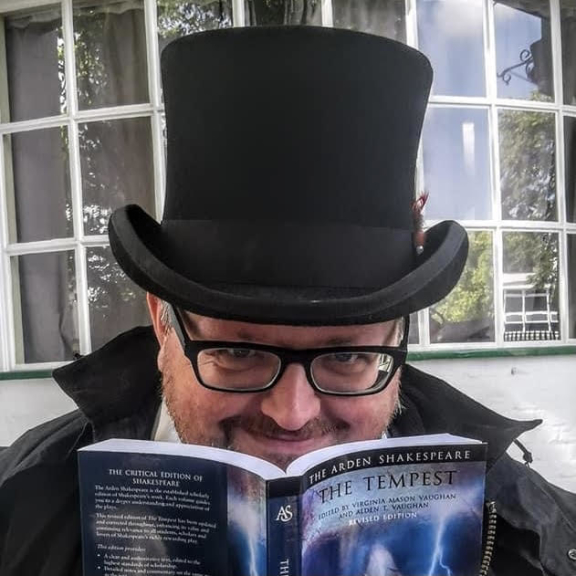 Strange things are afoot in Walsall, where a community pub is bringing the Bard to life.   When Andrew Clayton heard about table-reading Shakespeare in pubs, he couldn't keep it under his hat.
Soon enough he'd agreed with Steve at The Wheatsheaf in Walsall to host a Shakespeare event once a month, where everybody is welcome to turn up and pick a part at random to read.  
"With all of us sitting around, pint in one hand and script in the other, we listen to each other reading the lines aloud and bringing the play to life without all the stress and hassle of appearing on stage. It's like the world's loudest book club!" he said, pointing to the positive reception of the first evening in June, where half a dozen enthusiastic readers turned out to read through Much Ado about Nothing.  
The next reading is Wednesday 28th July, in The Wheatsheaf at 7pm where the play will be The Tempest. Everybody is welcome, either to read (parts are picked from the very same top hat) or to listen. If the weather looks good, they'll be in the beer garden taking advantage of the late sun. If the weather looks more tempestuous, there is ample room indoors to remain safely distant and still hear each other.  
Andrew emphasises that it's not scary at all: "If you pick a big part out of the hat, there will be people who you can swap with. If you want to listen to others, that's fine too. There are usually parts with only a few lines and they get the biggest round of applause. This is fun and relaxed, and hopefully we'll see you there!"  
If you're planning to join YOUR BARD, you can find them on Facebook here: www.facebook.com/YOURBARD where the July event gives details of the version they are reading from. There will be a small stack of copies available on the night to read from.