Tiling with Ceramics Top Tips!
21st May 2013
... Comments
---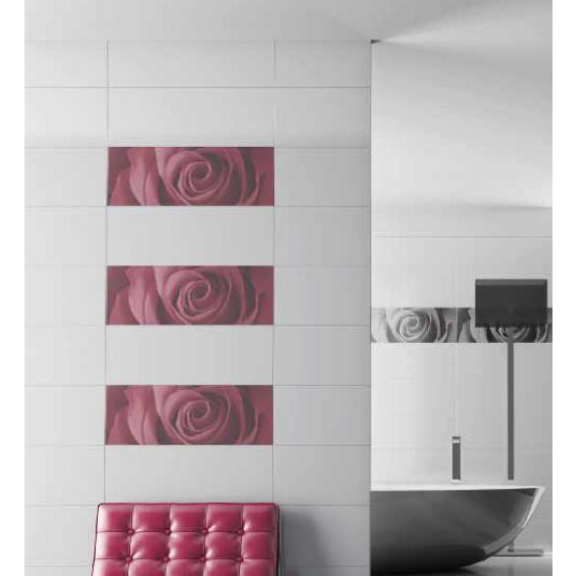 Choosing Tile Adhesive and Grout
Start tiling the walls with whole tiles first. Leave any narrow gaps or areas where cut tiles are needed to the end. This will save time and allow the focus on cutting tiles correctly without rushing the job, or adhesive drying before all the tiles have been fixed.

Ceramic tiles are often fitted to the walls using adhesives that are ready mixed. There are some out there where water is required to create a paste. Check with our tiling expert if you are not sure when buying your wall tiles and adhesive.

Check that the tile adhesive and grout is water resistant. Most brands are, but it always worth checking before use, especially if tiling around a shower.

If tiling around a shower unit, make sure the grout can withstand the pressure from the shower.

Tiling in the kitchen around a cooker or hot appliance, check the grout and adhesive is heat-resistant. The same applies to if tiling around a fireplace.
Fixing the Ceramic Tiles
 When applying ceramic tiles use a serrated plastic spreader. Large areas would probably benefit from a separate trowel. A straight edge trowel can be used to place the adhesive onto the wall and then use the serrated edge to create the ridges.

Place the first tile against a baton or guide that can ensure the tiles are at the correct angle to begin with.

It is essential to use plastic spacers that will form the grout lines between the tiles. Fix 3 or 4 wall tiles at a time to make sure the adhesive does not dry too quickly before the tile has been put in place.

Wipe any adhesive away from the surface using a damp cloth or sponge.
Grouting the Tiles
Grout can come in a lot of different colours, but the standard grouts are white, grey, beige and brown.

Make sure to leave the adhesive to harden for 24 hours, then use a rubber-bladed plastic spreader to press the grout into the open joints.

The grout needs to be spread in every direction to make sure the joints are filled

Wipe the grout clean with a damp sponge before it sets on the ceramic tiles.
We hope this is usefull and has given you some top tips if your still not confident to give it ago then let our expert fitters carry out the work!
www.haynesbathrooms.co.uk