this is why YOU will always fail to get THIN!
17th November 2010
... Comments
---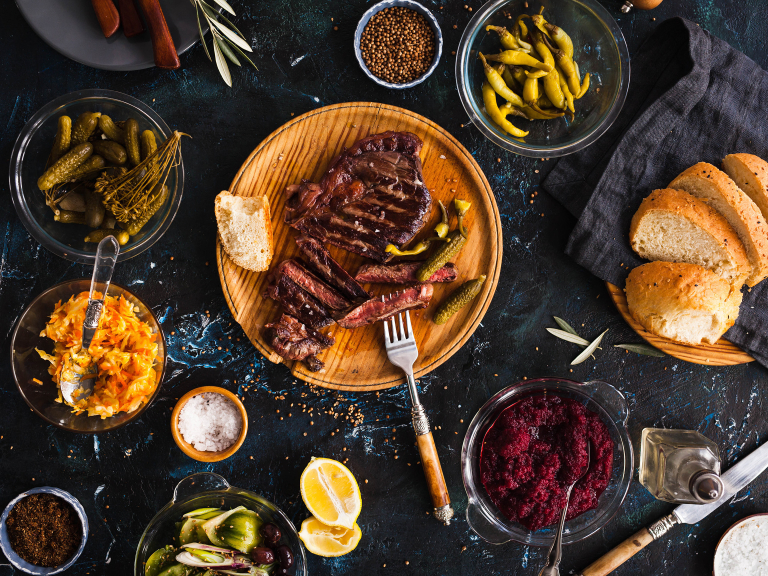 firstly failure is good.
 
if you are failing you can be sure you are moving closer to your goal. Providing you don't make that same mistake twice.
 
If you find yourself no longer experiencing failure, yet you have not reached your goal - this is called giving up.

Now for the top 5% of those who achieved their fat loss and fitness goal last year, 95% of the UK, failed. And if you are part of that 95%, it's pretty cool to know you are not alone, but at the same time don't you want to know what the top 5% did differently to achieve fat loss?...
 
They hired a coach.
 
...either in the form of a personal trainer, a boot camp instructor, a nutrition coach, a fat loss coach etc...

I have some very good news for you... Because although you may experience failure now, you will eventually reach your goal. But at the cost of how many times you will fail will depend on you going alone, or having someone how has already failed, tried and tested what works when it comes to fat loss.
 
So to gain the edge and have a head start above all your friends and followers here is how I can get you into that TOP 5%...
 
Last week I sent out an email to all my readers with a supper offer where you can get your hands on my newly released Home Cooking Plan, plus full access to my online fitness and fat loss members only site. On this site you will receive workouts, recipes, motivation etc.
 
Well it gets better...You see I was totally blown away by the response of my followers who wish to get their hands on this awesome content (and become in that top 5%) so I am going to give you all of the above, and on top of this, what I call the 3 calls that will change your body.
 
Call #1 - Goal setting - we are going to define your goal and create an image which you will bring into reality.
Call #2 - Nutrition - in this call I will cover the 14 day cleanse where you can expect to drop 10lbs of fat in those 2 weeks. This is also a chance for Q&A
Call #3 - Exercise - we will discuss how you can increase your metabolism by up to 50% for the next 48 hours simply by introduction my 20-30 minute melt-down workouts into your days. A higher metabolism = more calories burnt = less fat on your body
 
But, I'm not going to stop there... You will also Receive...
 
•     A Week at Fat Burner Bootcamp (a value of £32.50)
•     Lifetime membership to our VIP members inner circle site (value of £199 per year)
Plus ....
•     The Home Cooking Plan - 14 day cleanse drop 10 pounds of fat
•     Nutrition Manual - live life fat and disease free
•     Burn fat in your sleep audio book
•     Video workouts
•     Online Recipes
•     24/7 weight loss email support
...All this should cost you well of £1000
 
but I am offering my "Top 5% results program" to you for just £21.98
 
not because i'm nice.
in love...
or because I like you.
 
I am doing this because I care about you. I want you to be in that TOP 5% and I don't won't you to be frustrated and unhappy having to fail over and over again like the other 95%.
I want you to WIN and tell all your friends about me.
 
GET IT NOW - THE TOP 5% PROGRAM (GIVE ME FAT LOSS)
 
Step 1. Click the link above
Step 2. make you payment on PayPal
Step 3. I will then be notified and will email you a link to access our members inner circle site - here you can download the home cooking plan etc. and schedule your first coaching call with me.
 
GET IT NOW - THE TOP 5% PROGRAM (GIVE ME FAT LOSS)
 
This is a low low price that I will never be repeating again so for your chance to grab a really bargain please take your place on the program TODAY.
 
This promotion will be closing date on 28/11/10 at 12:00-MIDDAY... HURRY!
 
I am so excited to bring you a step closing to succeeding in your result and I look forward to our first coaching call.
 
See you on the other side.
 
Paul Wilson
committed to your fitness success
p.s. this is a one off promotion available only to YOU the reader of "Become a Fat Burner Newsletter" and will never be repeated at this low price of just £21.98 an absolute bargain certainly for anyone tired of seeing little or no results in the gym etc.
p.p.s. in 28 days time you will either be a clothes size smaller and up to a stone lighter living your life with a smile on your face, or you can be where you are now. The choice is and will always be yours so remember if you chose to miss out on this super offer, just keep on failing and one day you will reach you goal. I promise.
p.p.p.s. I do like you really I was only joking above ;-)
Get my "Top 5% Results Program" for just £21.98 NOW