Speeding fines will increase to £2,500 from next week
20th April 2017
Author: Alex M
Comments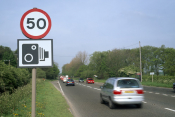 Harsher penalties for serious offenders will see the maximum possible penalty jump to £2,500 from the current £1,000.
The fines are increasing are increasing after a consultation in 2016, where it was agreed that the previous guidelines do not reflect just how much harm and damage speeding can cause.
Drivers going significantly above the limit will now be dealt with more severely - fines could be 150% of the motorist's weekly income, which is an increase on the current level of 100%.
As well as a penalty, drivers still face the prospect of points on their licence or even disqualification.
---
Looking to get on the road? For driving lessons in Walsall, click here to take a look at our recommended businesses. Or click here for car repairs and servicing.