Walsall Poet With New Book For Charity
21st May 2021
... Comments
---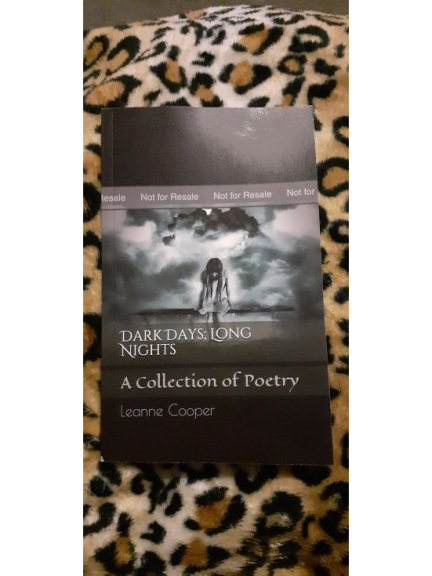 Walsall Poet, and fiction writer Leanne Cooper will be releasing her third collection of poetry Dark Days; Long Nights this month to coincide with Borderline Personality Disorder Awareness Month. The collection details Leanne's own struggles with mental health, including the impact of Borderline Personality Disorder, Depression, Anxiety, and Complex Post Traumatic Stress Disorder, as well as documenting the highs and lows of mental illness from a personal perspective, and real life experience.

This book touches on some extremely dark topics such as self harm and suicide, in order to raise awareness, and end the stigma surrounding these sensitive issues. Leanne believes that speaking out about your own personal experiences will make it easier for others who may be experiencing similar difficulties to seek help, and to assure them that they are not alone, and that there is no shame in admitting that you need help.

As well as raising awareness, Leanne is also hoping to use this book to raise money to help a charity which is important to her. A percentage of the proceeds from the sale of Dark Days; Long Nights will go to the mental health charity Mind, whose invaluable work goes a long way in supporting people with mental illness, as well as signposting them to other relevant services.

The book launch will be held virtually on Saturday 29th May, and is being hosted by Saffordshire Poet Laureate Mel Wardle Woodend, as part of Word Stafford. Mel is an amazing poet who does a lot for not only her local poetry community, but also the wider poetry community in surrounding areas. With Mel hosting the event, it is another opportunity for Walsall poets to come together and connect with Staffordshire poets in order to make poetry more accessible to the community, and as a way for them all to raise awareness of a very important issue.